3 Best Freeview HD Boxes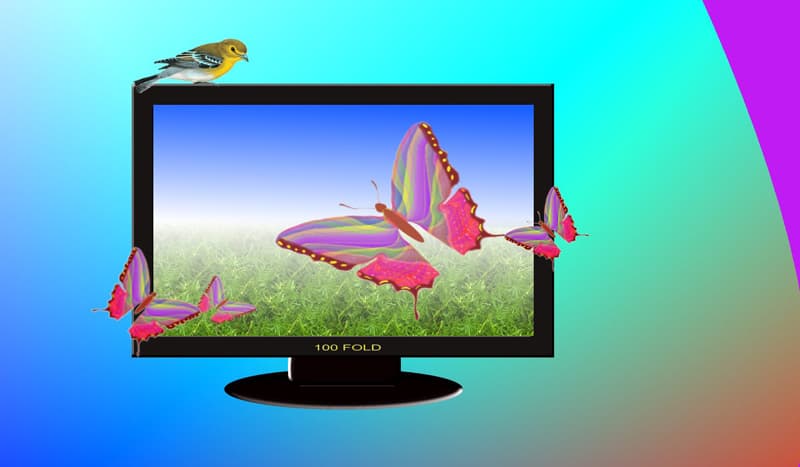 We think that we're all pretty much on the ball about Freeview, what it is and what it offers. With the advent of HD TV did you know there are new HD Freeview boxes you can buy that will record, live play and store way way more TV than you'll ever really need?
If you have got yourself a shiny new HDTV Ready TV in the last 12 months tand you are still not currently watching HD content with your set and yet think about a HD Freeview Box. With HD a broadcast coming from the BBC, ITV and Channel 4 HD (4HD) and boxes for under £50 you cannot afford not to be getting the most from your TV. It is worth looking at Freeview Plus as well that can record your programs and pause and rewind live TV.
What to Check for Your HD Box
There are some real diamond boxes you can get with crystal clear sharp HD but there are also some terrible boxes that freeze, have poor controls and murky HD these boxes have been cast away from our top 3 and what is best for you will be on your priorities.
Sharp TU-T2 - £49
This box is classic looking, sleek black box with a swish slick fascia that is is illuminated with eight blue bright light LEDs that glow and then refresh each time you issue a command with the supplied remote control. This model also comes with a standby option which is surprisingly rare with HD Freeview boxes and great if you are Eco friendly and hate the always on state.
This box gives a strong output and image quality in particular the BBC channel looks fantastic. The channel has a great deal of detail in the picture, the colours are bright and there is no flicker an impeccable performance.
ITV isn't quite as fantastic with a lack of the same detail and not the level of sharpness as BBC but it is still a noticeable step up from SD, also a nice feature of the EPG is that it displays a HD logo next to anything broadcast in HD. There are a few image defects the TU struggles with such as finer details example the lines on a pin striped suit and there is a fine sheen over some of the channels with a lower resolution output.
Installing this box is fast and trouble free and the channels tune in in around 5 minutes and have no problems holding. The menu system is well laid out and shows over the current channel, you can even set the transparency amount which is a nice touch. The settings let you set the above and choose between 576p, 720p, 1080i and 1080p resolutions for the HDMI output, you have Dolby Digital sound (also via HDMI) and you can set an audio delay if you have any lip syncing issues.
This box is easy to get on, even a joy to use with and has a well design EPG with few flaws, works quickly and doesn't interrupt the program. It is great value for what it is as it pretty basic but does what supposed to do amicably
Goodmans GDB300HD - £39.99
This is the sub £100 offering from solid British make Goodmans let's see what they can offer us. Ok to start with the black plastic casing there isn't much to the design you have 4 LED's at the front of the box to show you it is on and when you make menu changes they blink to indicate the change. Around the back you'll find the essential connections, HDMI, 2 Scart, optical audio, Ethernet and a USB.
Ok onto the HDMI they reason why we have the box, the other inputs (USB and Ethernet) are just for 'future upgrades' so whether they are ever used on not is debatable. The Tuner is stable and found the channels quickly and locked them down.
The BBC HD channel is always HD as they fill the non-broadcast time with HD previews so you can see the quality you are going to see when the programs start. ITV HD and 4HD are often guilty of showing not HD broadcasts. You can tell as an HD logo will be displayed on the screen when it is an HD broadcast.
The quality of the HD is fantastic and big mark up from Standard viewing the detail and colour reproduction is stunning from this box. The EPG is HD to and sharp and easy to use you can have preview of the channel before selecting, and a nice 7 channel 3 hour at a time program grid to work through a nice touch is if you have selected something to watch in standard is there is an HD version the box will offer that up instead.
The Goodmans GDB300HD Freeview HD is a no frills tuner and again for the money it is a bargain it doesn't offer many features but for solid HD and an easy to use box you would be hard pressed to find better.
Metronic Zapbox T2 HD - £49
Ok it is time to give our welcoming and classy neighbours across the sea a shot, yes the French. Again with these sub £100 boxes the design isn't fantastic the box does look very 90's and it's a plastic black affair with no curves and 7 LED in red on the front looks pretty bad but the box is very slim so is easily hidden away.
You get you usual selection of sockets that you will need the HDMI provides 1080p, 1080i, 720p and 576p output and you have upgrade sockets for the future an Ethernet and an optical digital audio output. There is a lack of USB for digital media.
The menu system is solid and functional nothing special but has a nice tabbed folder system and is easy to navigate. The 7 day EPG is packed into a grid of 10 and has options to quickly find what you are looking for by searching for specific shows. This system only shows the names of the show when looking for something to view whist watching a channel no program information which is a bit disappointing.
For the above issues we are hoping for a good picture and we are not let down. The clarity of the image is stunningly good and you can really see the major difference in the HD broadcasts. Watching the football (which is a main reason people by HD) you can see the detail in the player and not a fluffy cloud of white noise that you get with SD broadcasts.
This box is standard with it features and looks, well terrible but its slim to hide away and the main even that picture quality is spectacular so it is clearly great buy.