Origins Of Home Theatre & The Top 4 Upcoming Innovations in 2020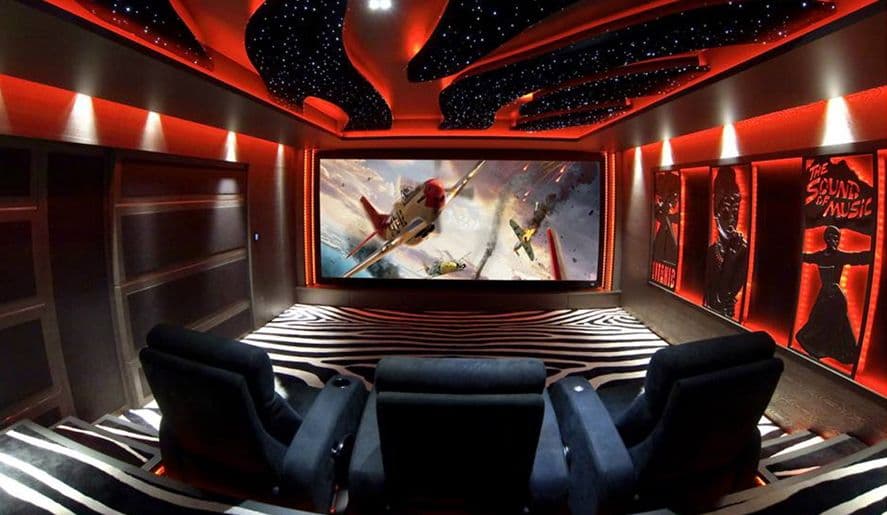 In 1974, the first home cinema system was designed and installed at Kirshmans Furniture Store. A couple of speakers on either side and at the front, and this was all it took to simulate the deliver the complex sounds we hear in the real world, they decided. But, technology has come a long way in 45 years.
Within ten years of Steve J. LaFontaine's first design, the North American film industry had progressed and audiences now expected a multichannel experience sitting in their homes. This led to the birth of multichannel sound via several channels instead of the simple setup designed back in '74. Speakers were soon added behind the audience to deliver ambient sounds, while the others took care of the music.
The techies soon realised the furnishings, seats, walls, and even type of carpeting will affect the experience as these absorb sound and change how it reacts in the space. It became imperative to design a home theatre with luxurious fabrics and leathers which delivered the best solution for your home.
Today, exclusive home theatre manufacturers design six channels for sound with bass subwoofers, and special furnishings to deliver a realistic and interactive environment. With great advancements in technology, the future is truly exciting. This guide charts out the top four innovations which are re-shaping the way you think about home theatres.
Your Seats Will Get A Whole Lot Smarter
The definition of a home theatre isn't just restricted to the screen or the sound anymore. Even your upholstery is getting an upgrade. Consider your home theatre seats as an example. As transistors get even tinier to approach the size of an atom, your seat will soon have a night-light, and a touchscreen to control the sound and lighting of the room. Sensors in your couch are already being tweaked to react to every action-scene you see on-screen.
If you want the full movie experience, your seats will respond to the movie. And WaveTrain can provide just the seats you need.
Minimalism Will Take Over Everything
The clunky home theatre has started to disappear from homes. Replaced with Bluetooth enabled speakers and high-quality screens, the home theatre of tomorrow will have wafer-thin décor and recessed fixtures. LCD screens are well on their way to becoming yesterday's news as exquisite and intricate paper-thin QLED displays take over.
Give Way To AI Dominated Systems
Although Alexa has become quite popular, it is still AI at its most nascent stage. Soon voice recognition will drive your home theatre with you having one-line conversations with your device regarding what movie genre is best for a bunch of five year old kids or 45 year old men.
The More The Number Of Displays The Better
Watch multiple games at once as a wide number of screens increase the number of things you can do. If a movie is what you're after, then pressing a button will just drop a projector screen in front of the screens. With voice-controlled A/V distribution systems touted as the next big innovation, you will be able to switch between screens and select the primary audio source easily.
There you have it. These are the top four innovations which are re-shaping the home theatre landscape to bring the best viewing and listening experience to your home. It's a long way from 1974's four speakers and a CRT screen.