Furniture For The Home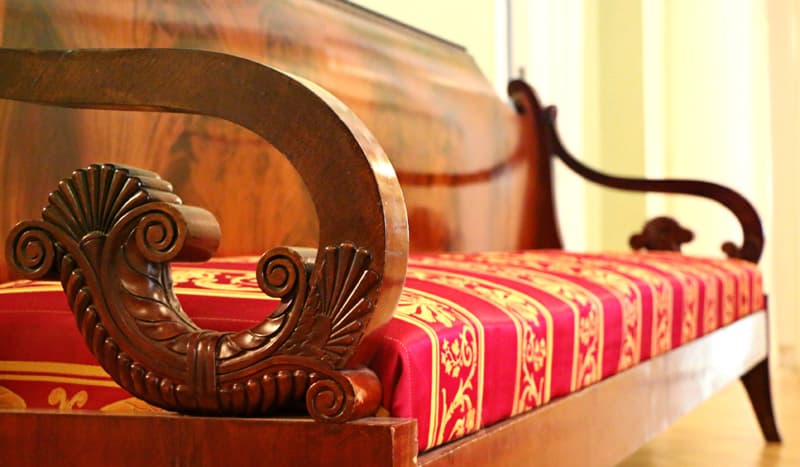 When you are furnishing your home you may be looking for beds, sofas, chairs and tables. It can all work out very expensive. So how can you ensure you get what you are looking for without spending too much?
Times are tight, and the credit crunch may well have put you off buying new furniture. But, thanks to some great offers currently available from top furniture retailers, a fresh look for your home with some new furniture could be easier and far more affordable than you might have thought.

For example, with Harveys the furniture store, you may be surprised at how much freedom you have to create your own items of furniture to suit you and your home. The recently launched range of bedroom wardrobes and lounge sofas, for example, allows you to become your own furniture designer!

Lounge furniture

The 10 ranges in the Harveys Italian Sofa Collection give you four simple choices which ensure your sofa is perfect for your lounge in every way. Choose the design, fabric, finish and colour, and fashion a truly individual piece of furniture. Have your sofa, your way, without having to compromise a thing.

The Aruba range of stylish, modern sofas is just one example. Buy a three-seater now for £699, or the Brando three-seater sofa with two recliner is also fantastic value - at £399, a massive £600 saving off the usual price.

Bedroom furniture

When it comes to bedroom furniture, like wardrobes, Harveys is just as flexible. Why should there be just one version when everyone's tastes and needs are so different? And, after all, the wardrobe is a key item of bedroom furniture which you use every day. Choose the kinds of doors and hinges you want, and the finish - whether that's mirrored, solid wood or glass along with the number and kind of drawers and other extras like a tie rack you want inside.

Bedroom furniture from Harveys is particularly good value if you buy it as a package. Pick up a bed frame, two door, two drawer wardrobe and two bedside cabinets for just over £1450 when you buy the package from the Metro collection of bedroom furniture, all in a lovely natural oak colour.

Dining room furniture

If it's dining room furniture you're after, the Metro range also includes a fixed dining room table and four chairs for £499, a saving of £140. These hard-wearing tables and chairs come in natural oak and oak veneer, to set off any dining room to perfection.

Or buy from the Boat collection - four black chairs and a black glass dining table with chrome finish legs. Buy all this for just over £437, saving more than £140, and get an extra two dining chairs for free!

Great prices on furniture

With August sales time upon us, Harveys is pulling out all the stops to offer you its furniture for the best prices - with an extra 10% off all sale prices of furniture online, and in its 150 stores across the UK.

Whatever you buy - from a three-piece suite to a bedside cabinet - Harveys brings you choice, value and quality from one of the UK's top specialist retailers. And you'll find the company, which has the backing of owners Steinhoff International, a huge global furniture operator, has a customer service which is just as high-quality as the products.