Spring Clean Your Home Security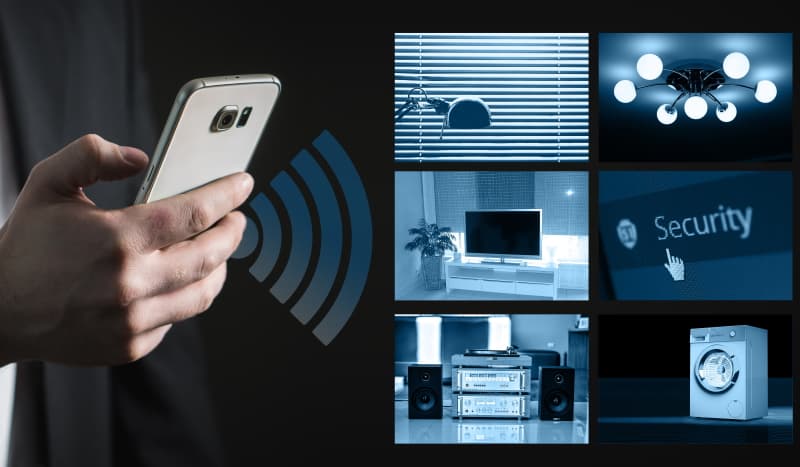 As winter ends and the days get longer, we often take the chance to spring clean our homes. But how often do we think about spring cleaning our home security?
This means more than just polishing your patio doors and dusting your window locks, you really did consider how to keep your home as safe as it is clean.
You can take the opportunity that spring brings to get rid of old and faulty locks and give yourself peace of mind for the rest of the year by making your property more secure. We've taken some tips from Steve at Locksmith Rugby to give you some ideas to tidy up your home security.
First Take A Step Back
You wouldn't just start spring cleaning your home without thinking about what needs doing. Take the same approach when you start to spring clean your home security.
First consider what security measures you already have in place. Think about any changes in your life that could mean that you need to update your security, for example have you started to store valuable tools in an outbuilding that you didn't previously use.
Take a walk around your property, and make a note of anywhere that a burglar might be able to get in – you're not trying to scare yourself; you're just taking a pragmatic view of where you may need to add locks or other security measures. Could you turn to new technology or install an alarm?
Finally enquire whether a local locksmith will come and carry out a professional security audit. Many will carry this out for free.
Start With Your Locks
Now you've taken a look around your property, it's time to think about locks. Locks are a straightforward place to start when assessing your home security, and when you assess your property you should have thought about all the locks you already have. As well as places where you don't.
Front doors, back doors, patios doors and garages; all benefit from sturdy locks. Establish whether they are all still in good working order by checking that they don't stick or jam. Make sure that keys turn easily, to reduce the risk of facing them breaking in the lock.
As you check your locks see if you can see a kitemark on them which indicates that they are manufactured British Standards. This is your guarantee of having locks that are fit for purpose. If you're not sure, ask a friendly locksmith to take a look at them.
If you've recently renewed your home insurance, you're probably familiar with all those questions you're asked about the type of locks you have. Most insurers recommend that external doors are fitted with five-lever mortice locks that conform to British Standard 3621, so examine those particularly closely.
Finally, newer homes generally feature multi-point locking systems, particularly if they have UPVC doors. You'll know if you have this type of system if you hear it lock at different points when you turn the lock.
If any of your locks don't seem to meet these standards, or seem to be damaged in any way, it's probably the time to repair or upgrade them
Don't Forget About Windows
Once you've checked over all your doors, do the same with your window locks, again you want to make sure that they don't stick. However, there is often another more mundane problem with window locks, and that is that we just forget where the keys are. Make sure that you have the right keys for the right windows, check that everyone in your household understands how important it is to lock windows when they go out and don't forget to ensure that keys are put out of view.
Think About Intruder Alarms
Looking at your current home security measures may have inspired you to contemplate installing an intruder alarm. If you do go down that route, it's recommended that you contact a specialist engineer.
If you already have a burglar alarm, then make sure you have it serviced regularly. As with many things around the home, we may not discover an alarm is faulty until it's needed. Which is too late. Again, ensure you book an alarm specialist to carry out the service.
Check Winter Hasn't Caused Any Damage
Doors and windows can swell in damp weather over the winter, they then contract again as the weather starts to become drier in the spring. When this happens, you can end up with a badly fitting door or window, as it no longer sits properly in the frame. As a consequence, the security of the lock may be compromised. If this happens a locksmith should be able to refit the lock in the frame.
If you have patio doors that only get used during the summer months, you may discover that when you think about opening them as the warmer weather begins, they stick. This could be because the doors need realigning in the frame. You should get this done as quickly as possible, otherwise cause a security weakness.
High-Tech Solutions & Cyber Security
If you were one of the many thousands of people who was lucky enough to receive a smart security device for Christmas, such as a smart doorbell, then you should have had time to set it up by now. If you haven't then make doing that part of your security spring clean.
If you are using any smart devices make sure that everyone in the household understands how they work in order to get the best from them. While we're talking about technology, also take this opportunity to remind your family about the importance of cybersecurity. This includes regularly changing passwords and making sure that you don't use the same password across multiple accounts. Password managers such as Dashlane can make remembering multiple passwords much less hassle.
Don't Forget Outdoors
If you have a shed or garage, make certain that you apply the same attention to security as you do to the rest of your home. Also check the locks on gates, if they lead into back gardens where intruders may be out of sight of neighbours, thus giving them an opportunity to break-in to your home.
You can also use prickly hedges to act as a deterrent to burglars, as well as creating an attractive boundary. And don't forget the impact that security lights can have, in particular lights with motion sensors.
Just like giving your home a good spring cleaning, taking the chance to review your home security is just the first step in giving you and your family peace of mind. Keep on top of it all year round, keeping an eye out for damaged locks or making sure everyone remembers to secure windows, and you'll have much less to do next year.