What Trends To Wear This Spring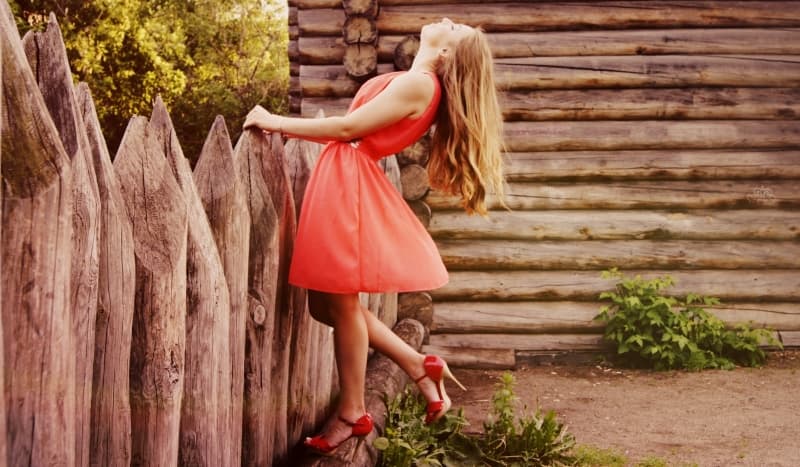 Around this time of the year, we start to see less thick woolly jumpers and large rainproof coats, and instead witness more lighter and brighter clothing for the spring sun.
Each year brings with it a fresh new wave of styles and trends. Certain spring staples, like florals and pastels, roll around every year once the temperatures start to heat up, but others make a fresh appearance in new and unexpected ways.
Suede
As far as the designers are concerned, there is only one material that matters this spring and summer, and that's suede. Whether as a top, skirt or coat, the popular '70s fabric was sent down the runway in all incarnations by designers like Rebecca Minkoff and Olivier Rousteing. It can be worn head to toe or combined with floaty pieces for a summery hippy-vibe.
Ruffles
Ruffles will feature heavily as a sculptural element on the spring and summer 2016 runways. The general consensus seemed to be the bigger the better, giving the ruffles an air of sophistication and stopping them from looking too childish. Designers such as Proenza Schouler adorned dresses and tops with the opulent folds of fabric, while J. W. Anderson chose Victorian-influenced ruffled collars as a finishing touch to the collection.
Netting
A logical continuation of the persistent '90s trend, netting appeared on a number of runways from Alexander Wang to Dion Lee. Whether as a dress overlay, skirt or as a component of a piece, netting is a big trend for spring and summer 2016. Just stay away from bright neon colours to avoid looking like you are on your way to a rave.
Marled Knits
As counterintuitive as this may seem at first, considering not everyone lives in California where wearing a sun dress in April is a viable option, light knits for spring actually make a lot of sense. Wes Gordon, Michael Kors, Jason Wu and BCBG all offer up options in a marled texture.
Lingerie
Whether in the form of a elegant slip dress or a full on pyjama suit, underwear as outerwear is another big trend for spring. Silky dresses and matching wide trousers and tops in Asian-inspired prints were seen in the Alexander Wang, Wes Gordon, and Givenchy shows, and proved absolutely appropriate for the daytime when combined with blazers and long flowy trench coats. It's also worth considering fashion stores like Peter Hahn, who are starting to bring in slinky night dresses, alongside their more classic black lingerie collections. Furthermore, be sure to check your bra size before shopping online.
Fringing
Not exactly a new addition to the list of spring and summer trends, but fringing was once again spotted at shows from Prabal Gurung, Diane von Fürstenberg, and Derek Lam. Softer and swingier than the previous seasons, it decorated hemlines and pockets, lending an interesting twist to otherwise classically-tailored pieces.
Orange
Not for the faint of heart, the colour of the spring is orange. Moving away from the minimalistic and monochromatic neutrals that have reigned supreme, Dion Lee, Adam Selman, and Baja East favoured this fiery shade. Reminiscent of a spectacular sunset, this shade will instantly make you feel ready for warm spring nights.
Spanish Influences
Proenza Schouler, Diane von Fürstenberg, and Oscar de la Renta all incorporated hints of Spanish culture into their collections. Sizzling reds, flamenco inspired silhouettes and toreador-esque flourishes brought spring-vibes to the runways and had everyone yearning for tapas under the Spanish sun.
The White Shirt Reinvented
Certain staples will never go out of style, but every now and then a reinvention is necessary. The white shirt is one such staple that has been in our wardrobes for years and lends itself easily to many occasions, but this year designers like Zac Posen and Phillip Lim took it upon themselves to give this timeless piece a revamp. Off-the-shoulder or with ruffles, the white shirt is everything but boring this spring.
Off-the-shoulder
We saw it last year and it's back in full force again: the off-the-shoulder look. This spring, the shoulders are once again the body part to flaunt for an effortless and understatedly sexy look. Givenchy and Proenza Schoulder favoured the X-shaped silhouette to the straight-across variation from last summer and are giving the trend a fresh spin.