Things To Consider When Doing Home Improvements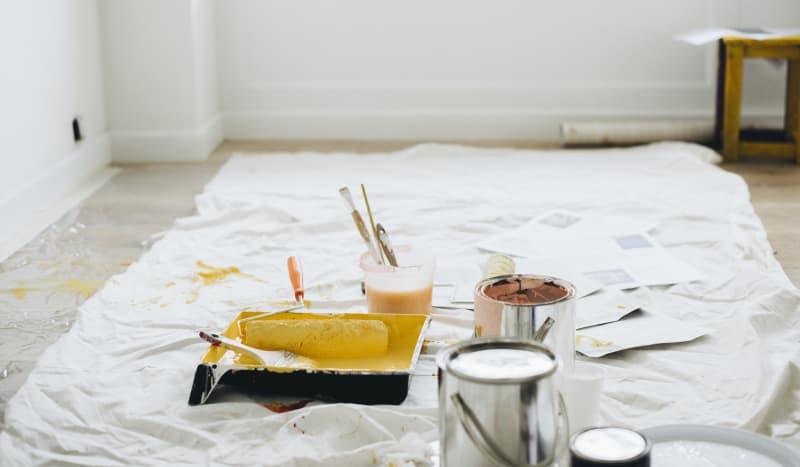 Considering doing some home renovations? Perhaps you are looking to make changes to the property with the intention of selling it on, or maybe you just want to make living their more comfortable, or to accommodate a growing family.
Whatever the reasons may be, there are different things you need to take into consideration when doing home improvements. Here are some of the top questions you should be asking yourself before carrying out any renovations.
Will It Improve The Value Of Your Home?
For many homeowners, they want to carry out renovations in order to make their house more valuable on the property market. But it is worth researching beforehand the house prices in your area before making any major changes, as you do not want to convert a garage or add a conservatory for the purpose of increasing the value of your home... only to find out that it does the opposite.
If you find that after looking at the properties in your area, it would be profitable for you to make major home improvements, then don't make the error of focusing only on these if there are a number of superficial defects in the property. You should also focus on these too as these can affect the property's value. Things to look out for include the following:
Squeaky floors, doors or stairs
Paint peeling off
Dripping taps
Badly fitted laminate flooring
Dirty walls
Do You Need Planning Permission?
Before carrying out large-scale home improvements, you should always make sure that you have checked to see if you will require planning permission or not beforehand, as it could end up being a very costly mistake. If the project falls within your permitted development rights, then you will not need to get planning permission.
But if you live in a conservation area, a flat or alternatively, a listed building, then you do not have standard permitted development rights. Start your search for planning permission here.
Is Cleanliness A Factor?
If you have small children running around, it is important to make sure that any home improvements are carried out in a safe and hygienic way. Beyond this, when you have new walls, floors and additions added, it is important that you can clean these efficiently.
For instance, plain wooden floors are easier to clean than carpet and having special wall cladding is a wall surface that is much better to clean than a standard wall, according to Focus Washrooms.
Have You Considered Other Costs?
It is important to remember that it is not only the costs of the actual home improvements that you need to consider and budget accordingly for. For example, what about VAT costs, the cost per hour of hiring a builder or painter, or the cleaning and removal costs that you could incur?
You should make sure you have factored these things into your home improvement budget prior to starting.
Is My Budget Realistic?
Not only do you need to take into account all of the costs that are involved with renovating, but you also need to be realistic about these, and if you are on a small budget, consider ways to keep costs low, in a safe way. For example, are there parts of the renovation that can be carried out yourself, as opposed to hiring someone to do it?
Furthermore, make sure that you communicate the budget you have with the people that you are working with, so that everyone is on the same page, and you avoid any potentially costly issues in the future.
A key factor is to avoid overspending and making sure that your improvements are in line with the rest of the road. Adding two more bedrooms and spending over £100,000 on a new kitchen will not proportionately increase the value of your property if every other property on the road is around £500,000 on average.