Equipment – Paints, Wallpaper, Plaster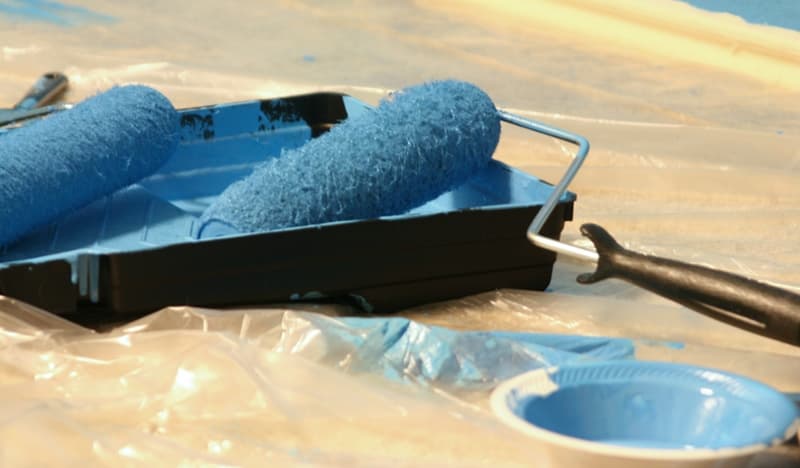 If you do want to do your own decorating then you will need brushes, trays and various other bits of essential equipment.
You can use both paints and wallpaper to decorate a room, but before you bring in the equipment you need, remove any fixtures and fittings such as radiator and curtains, wash down the wall, then make sure plaster has been applied appropriately to allow the paints and wallpaper too do their job. In preparation, fill any cracks or holes with plaster, allow it to dry thoroughly so the moisture evaporates and then smooth it over. It will then need priming and requires an alkaline-resisting primer for oil-based paints, with a diluted first coat if you intend using anything water-based.
When choosing paints, bear in mind that not only will you need to choose colours, but types of finishing coats as well. These will provide a glossy or mat look, for example, and will also determine the level of protection against general decay. This will also be achieved by the number of coats applied.
Make sure papering happens at the latter stages as the longer you work in the room after its been applied, the greater risk you run of getting it dirty or even ruining hours of labour. You may decide to hang lining paper first. This is a plain material which is usually applied in horizontal strips and assures a smoother surface and better adhesion. This should also result in a more lasting job. Before starting make sure you have paste and something to apply it with, cutting equipment, a stepladder for high reaching areas and enough spare paper if you make a hash of things.