Any Difference Between Trade & High Street Paint?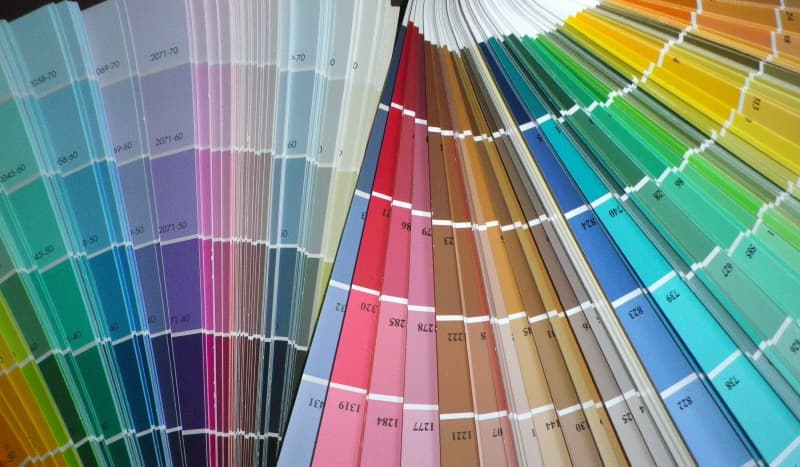 When taking on a "DIY" or "Do-It-Yourself" home décor project, the cost can play a major factor in the types of materials you wish to use. So is there a difference between the main cost of redecorating - your paint? Choices are trade or high street brands - is there any difference?
Not everyone can afford to hire an interior designer or painter, which means most "DIYers" buy their own products and do the labour themselves to minimise spending. One of the easiest and most affordable ways to change the feel of any room in your home is by giving it a fresh coat of paint. Not only does paint come in more than one colour, but it also comes in a variety of finishes. Before Doing-It-Yourself, be sure to find out which type of paint is best for your needs.
Not All Paints Are Created Equal
There are two main types of paint available for DIYers to choose from when starting any home renovation project. These are trade paint and retail paint, the latter also known as High Street Paint. Trade paint is typically made for and used by professional painters or tradespeople, while paint from the high street shops is marketed for individual home decorators or DIYers. More specifically, high street paint is ready to be used right out of the tin and is adequate for a single-room job. However, when compared to trade paint, it is not of the highest quality and will likely require more coats to achieve the desired colour and finish; which is why it is avoided by reputable painting professionals.
Trade paint offers a greater opacity – the ability of a coat of paint, when applied at a given thickness, to hide the substrate, the wall beneath, or the previous coat of paint from view. This is because trade paint is made up of slightly different properties, allowing it to be thinned as needed by the painter to match customer specifications. Trade paint is also more durable than retail paint and is easier to clean, which makes it ideal for high traffic areas.
What's In Trade Paint?
Trade paint contains naturally occurring titanium dioxide which is what gives it greater opacity and coverage. Titanium dioxide also improves the paint's brightness and durability as it offers protection from UV light. By painting a thicker coat, decorators can save on, not only product but labour time. According to decorator Craig Brooks, trade paint offers an average 30% more coverage than retail paints, which is attributed to the use of titanium dioxide. While retail or high street paints are typically less expensive up front, they will likely require more paint and additional labour to achieve the desired finish.
Beware of brands which advertise their paints as only requiring one coat to do the job. These are often just a marketing ploy and will not offer the same high-quality coverage as trade paints.
Why Do Professionals Use Trade?
Professional painters are selling a service and if this service is not satisfactory for their customers than their business reputation will be affected. Ultimately, by using the highest quality paint, often purchased in bulk, painters can reduce the costs of their materials as well as their labour costs.
Professionals tend to buy these products in bulk to save their customers money, but this kind of saving doesn't have to be reserved for professionals. Companies like Paints4Trade make trade paint accessible to painters and DIYers as the UK's #1 online paint store. No professional certification is required to purchase from Paints4Trade, which means home decorators can take advantage of the same quality and price as tradespeople.
By offering nation-wide delivery and free shipping over £100, Paints4Trade offers painters and DIYers well-known brands found on the high street, like Sherwin Williams. As commercial paint specialists, Paints4Trade's online store contains products for a variety of materials such as wood, metal and home interiors.
Ensuring The Best Job
Like High Street paint, trade paint will provide the greatest results when allowed adequate preparation. There are several steps which should be taken before painting to ensure that the surface you're working with will reflect the quality of the paint being used. Home decorators should always check that any new plaster is completely dry, sanded and dust-free before applying the paint. It is also important to check that any old, peeling paint has been removed and any cracks have been repaired.
Finally, you'll want to be sure you have the right painting tools and accessories, which are also available from online paint retailers such as Paints4Trade.
Still Not Sure?
By adhering to these important preparation steps and finding the proper paint for the job, any DIYer can turn their house into a home. Décor projects inside and outside can quickly become a financial drain on your wallet, but the reason for this shouldn't have to be your paint. While retail paint available on the high street might seem tempting for a quick touch up, it will not offer the same kind of results as trade paint.
Your DIY project should be able to withstand your lifestyle, which means it can survive years of wear and tear by pets, children and everything in between. By choosing trade paint from a reputable retailer like Paints4Trade, you can rest assured that the quality and price of the product being delivered to your door reflects the value of your home and the people inside it. Now the hardest part is choosing the colour!