The Future Of The British High Street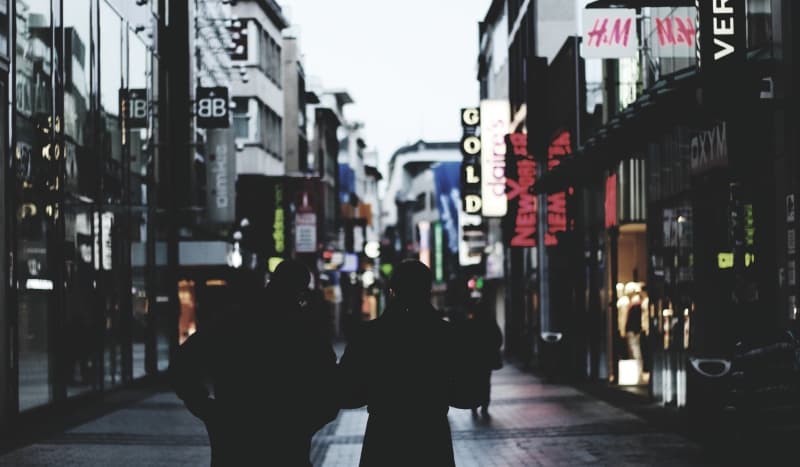 Many would argue that the British high street is in crisis with many household names closing down. This would seem to be a result of our new found love of online shopping or is there more to it than that?
There are a number of reasons why we don't seem to be spending on the high street at the moment. Lets start with online shopping.
More Of Us Are Shopping Online
Many of us seem to prefer to shop on line as it is often cheaper and simply more convenient.So if you are a store on the high street you need to compete with this. To do so you either need to have an on line offering that works hand in hand with the shops, a bit like John Lewis,and/ or your shops need to be offering something more than online can. Examples here include some shops and shopping centres offering customers more leisure activities alongside the shopping like cinemas and coffee shops.The message does seem to be clear that you cannot simply carry on as usual.
Weak Wage Growth
Weak wage growth alongside rising retail prices isn't a great match for the retail sector. The fall in the pound since Brexit, and poor wage growth all leads shoppers to a more cautious approach in their spending habits.In fact at the time of writing retail sales have dropped from 4.7% to 1.9%. People are hardly likely to spend with so much uncertainty, again hitting the high street hard.
Increasing Costs For Retailers
Alongside all of the issue with online sales and poor wage growth, retailers have also suffered from other factors including the new minimum wage and business rates. The British Retail Consortium (BRC) have estimated that increases to the minimum wage have cost retail between £1.5 to £3bn a year.
Business rates also continue to add to a retailers bottom line.The BRC suggests that increases to business rates could cost an additional £2bn to retailers over the next three years. Again, this is not a factor that will affect online retailers.
Expansion And Debt
The simple truth is that many retailers now have too many shops in too many British high streets and as a result are carrying too much debt.Many will need to close down less profitable stores over the nest few years to focus on those that are performing. But once one retailer closes in a town that can sound the death knell for other stores in the same area.
A good example of debt is Toys R us which just before its collapse was looking at a VAT debt payment of £15m.
The Future
No one is suggesting that the high street is completely dead but it continues to be challenging. Those doing well seem to have an excellent online offering and have also diversified to offer customers 'experiences' that make them want to come into the store. This could be food, coffee or simply amazing customer service. A further factor that may determine whether a retailer survives or not is their control over the cost base. Stores clearly need to be run as lean as possible in order to cope with current economic instability. But on the subject of trying to offer customers experiences lets look at one idea some retailers are experimenting with, offering accommodation
Retail 'Experiences'
John Lewis is one retailer that is luring customers back by offering them the chance to spend the night in a plush apartment in one of their stores. Part of the deal is that you get to bring friends if you wish, try out products and clothes and are served dinner and breakfast. This may not be to every ones taste but it highlights how traditional retailers are having to think outside the box.
Other events hosted by retailers include yoga classes, celebrity appearances and even fitness classes and nail bars.But no matter how whacky some of the ideas are the proof will be in the pudding. Barclaycard carried out a survey earlier this year and found that those retailers who were offering better customer experiences see an increase in annual turnover of 14%.
So perhaps some of these ideas aren't so silly after all?