Garden Rooms - The Perfect Additional Space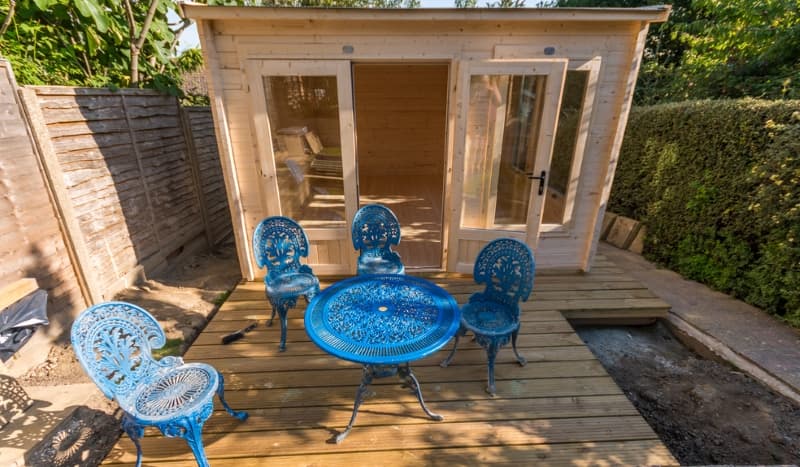 Whether adding value, or adding practicality to your living space, garden rooms and office spaces are becoming ever more common whatever type of house you own. Why not see the options available to you for inspiration?
Lately, garden rooms like these have been all the craze. You have seen your neighbours build one, and they said it was no big deal. Maybe you have been thinking about taking the plunge, but are on the fence. The best thing about garden rooms is their versatility. Although some people choose to simply grow plants, others take this bonus room to a whole new level.
The following are some out of the box ways to use this perfect additional space.
Office
Who wouldn't want to take a walk through their gorgeous garden into an office? That is the question we asked ourselves when we included this use. The separation of home space and work space is what makes this garden room idea work so well. Additionally, winter is not a worry because this type of structure is build to keep the weather outside where it belongs. If you have the ability to work from home, this could be the perfect use!
Studio
A garden studio is similar to a garden office. Except, it is a space for creatives. Writers, photographers, painters, and sculptures will all appreciate the natural light of garden rooms. Furthermore, artistic people need not only a place to create but also inspiration. What better muse than a flowering Spring, vegetable-filled Summer, colourful Fall, and desolate Winter?
Home Gym
The natural light and the easy temperature control of garden rooms make them a perfect place to set up your home gym. Think hiking in nature, but from the comfort of your own backyard! This is a private area you can call your own, with little distraction.
Music Room
Are certain members of your family driving you crazy with their trumpet? Do you and your band play the drums too loud to be inside? Would the musician in your family like a place of their own to create and play? If you answered yes to any of these, consider garden rooms as a perfect solution!
Game Room
Game rooms are great for children and adults alike! In fact, this is one of the coolest uses for garden rooms on this list. You can create anything from an arcade to a trunk show. Use this room for family game night, or put in a pool table for weekend tournaments. The opportunities for a game room garden room are endless.
Bar
Have you ever wanted your own bar, but don't have the space inside your home? Look outward! This is a great use for garden rooms. You can design the actual bar anyway you like. Dress it up with darts, neon signs, and cool garden furniture. Not only will your friends love it, they will thank you for saving them so much money!
Library
A library is another space on many people's wish list. However, installing shelves and renovating are not always options. Consider building a garden room. Not only will you have a calm, tranquil place to read, but you will be able to see well in the natural light.