Ten Ways To Maximise Space In A Studio Apartment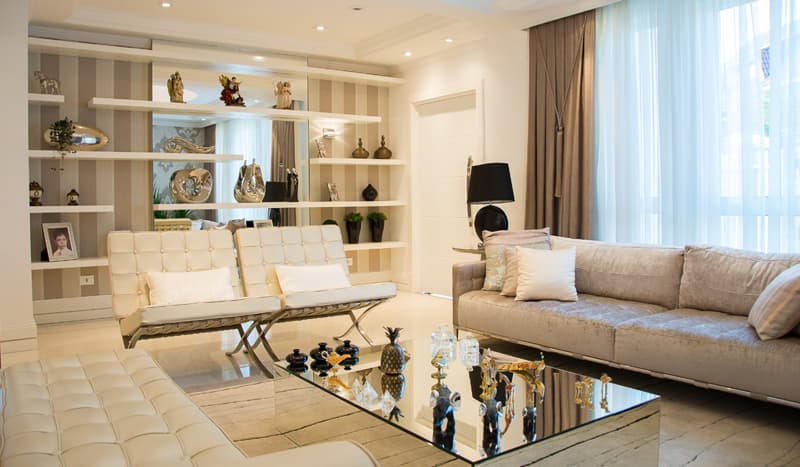 A studio apartment wont give you a huge amount of space but with careful design it can seem bigger. What are the main things you need to do to achieve this and how easy is it to do?
Studio apartments are a great way for first-time buyers to get on the property ladder. They're also perfect if you're living alone or trying to save money. But, let's face it - things can feel somewhat on the cosy side.
Luckily, there are clever ways to create more storage space and divide up your main room. Let this tiny transforming Manhattan apartment be your inspiration and read on to find out how to make the most of your space:
Choose Furniture Carefully
Every item of furniture in a studio apartment has to work hard to earn its place there. So instead of plain old sofas, buy a sofa bed and cushions or throws that can double as bedding for when guests stay over. Or get a small dining table that you can both eat or work at

Declutter
A studio is no place for clutter, so grab a bin bag regularly. According to Kate Leach, a home design advisor for John Lewis, the key is to be ruthless. Talking in the Guardian she says: "Throw out what you can't use, or give away to charity, and pack away the rest of it."

Decorate
How you decorate can have a huge impact on the feeling of space. Horizontal stripes on the wall will make your room seem wider, while vertical stripes can add inches to the height. And use mirrors, or even glass tables and metal chairs, to reflect the light

Drop Down
A studio-apartment owner's favourite phrases are 'drop-down', 'fold-away' and 'extendable'. Think beds that appear from cupboards, tables that lie flat to the wall and breakfast bars that extend

Room Dividers
Section off spaces in the room so you have dedicated places to eat, relax and sleep. An attractive way to do this is by using room dividers. Not only can these look really striking, they also form another 'wall' for extra storage space, and can offer privacy to overnight guests
Clever Tricks

Turn storage into a feature by using vintage-looking, colourful storage trunks for example.Invest in built-in wardrobes that will keep your clothes hidden and restricted to one area. Organise wardrobes and cupboards by using plastic storage boxes and adding hanging shoe and storage tidies. Specialist storage organisers can also help you make the most of your chest of drawers
The under-bed area is your friend! Go for the best you can afford - we're talking something sturdy and preferably on wheels. Use it to stash out of season clothing, bedding and blankets. You can also vacuum pack things like duvets and pillows down to a quarter of their original size - a great space saver and it protects items against dust, moths and moisture

Hidden Storage
Look for items that come with hidden storage- for example, you could use a tea chest as a coffee table, or find a seat that opens up and allows you to store things inside