Ten Tips On How To Save Money With Your Car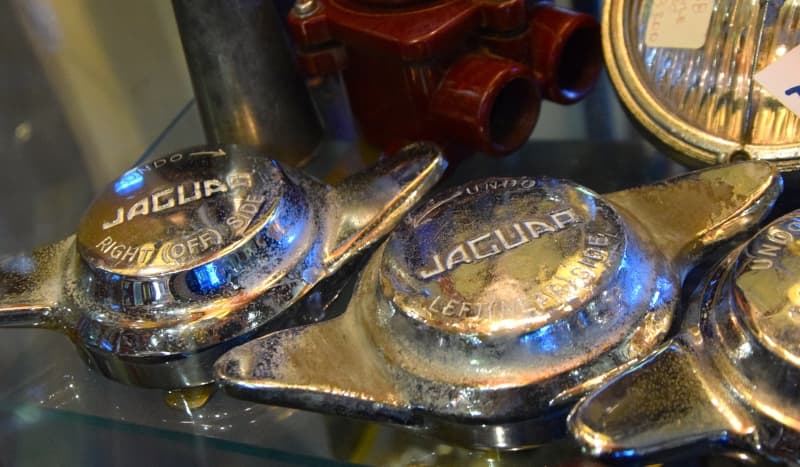 Maintaining a car can not only be hard work, but also expensive work. Why not check out our top 10 tips to saving money when you have a car - some may actually work for you!
Although there are plenty of ways to cut down costs when driving, none of them are necessarily quick-fix solutions and many require a bit of thought or a change of longstanding habits. However, if seen through diligently, you will find that you are able to cut down your annual costs on your car significantly. That can only ever be good news.
Here then, we list 10 of the best ways to maintain your vehicle and drive more efficiently.
1. Sensible Driving
This may not sound like a way to cut down on costs but in actual fact it is one of the most effective ways to save money with your car. It does however require a full-scale transformation of your driving habits. A good place to start is to cut out both rapid acceleration and hard braking. These are both fuel-guzzling habits, which lead to sustained extra expenditure on petrol. Additionally, hard braking will significantly shorten the lifespan of your breaks.
2. Switch Off The Engine
No-one enjoys stop-and-start traffic, and neither does your wallet. When sitting for a prolonged period in a traffic jam, or when parked and waiting, be sure to turn off your engine. You will not notice the change in your fuel consumption in a week, but if you are consistent it will make a tangible difference in the long-term.
3. Be Smart
There are apps for everything these days, including ways to drive more efficiently and save money. Check out this list of top ten mobile apps for car owners; there's a whole host of potentially useful tools to improve your auto economy, save money on petrol, and much more.
4. Buy Your Own Spare Parts
Garages will often try and sell you extra and replacement parts for your car. Though most garages employees will be well-meaning and you should listen carefully to what they have to say, make sure that you also shop around. Often you will find that independent and online providers such as mister-auto.co.uk, offering everything from wheel bearings to gas struts, are a much cheaper option than buying directly from your garage.
5. Handle Your Own Repairs
Similarly be aware that there are many repairs that are simple for you to carry out yourself. Replacing wiper blades, lights and fuses for example are all completely doable at home. YouTube and wikiHow pages can help you here, so you needn't be spending valuable time and money sending your car to the garage for minor repairs.
6. Monitor Your Air Filter
Changing your air filter is one thing that you can be confident about doing yourself. It is recommended that your air filter is changed at least once a year or every 12, 000 miles or so. If you fail to do this and you push your filter to the limit, it could cost you a significant amount of cash to rectify the damage. Additionally, a well-functioning air filter will increase fuel mileage.
7. Keep Your Tires Well Inflated
Whenever your tire pressure is too low you will begin to use more fuel than you would usually. Pressure of between 32 to 35 psi is usually recommended, and never above 40, however it's always worth checking the correct tire pressure for your specific vehicle in the owner's manual. This ought to be monitored once every two months or so.
8. Motor Oil
It is important that you only use the motor oil recommended by the manufacturer of your vehicle. Because of increased friction on the engine, using an oil other than the type recommended can lower the miles-to-gallon capability of your car. It is also an option to use oil that is 'energy conserving', containing friction-reducing additives. This is more expensive though, so some cost efficiency calculation will be necessary to make sure it's worth it for you personally.
9. Insurance
In the UK we are currently being told how important it is to shop around when choosing an energy supplier: this is also the case for car insurance. The next time you need to renew your insurance request quotes from a variety of providers. Naturally the internet is your best friend here, allowing you to compare hundreds of potential policies at the click of a mouse. Similarly, see which insurers offer discounts by installing a device in your car, a sort of 'black box', which allows them to monitor your (ideally safe) driving habits.
10. Carpooling
This option often gets overlooked, but it can often offer great savings. Due to the 'sharing economy' that we now live in it is easier than ever to cut you petrol consumption by sharing lifts with people travelling in the same direction. There are even dedicated websites to ease the process. This will require a certain lifestyle change, but like anything, once you have been doing it for a while it becomes second nature. Not only will you dramatically cut the amount of money you spend on fuel each year, but you will also be doing your little bit for the greater good of the planet.