Landscape A Small Garden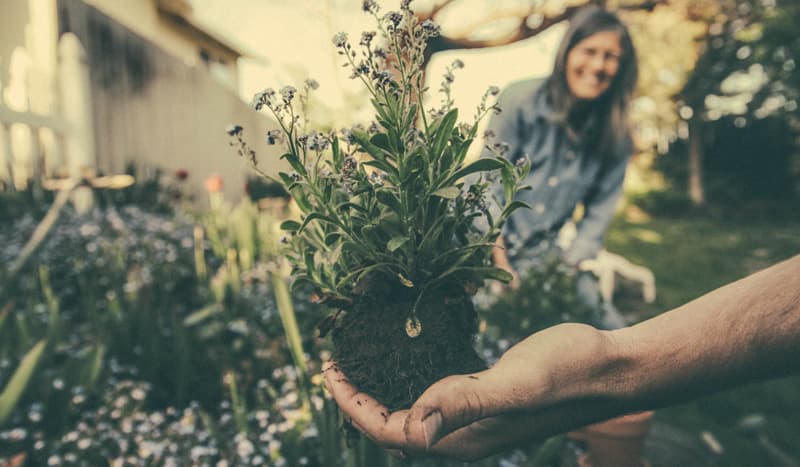 There is lots you can do with a small garden, in fact with clever use of planting and design you can really make it look bigger. Read our guide on how to plan for your small garden and see it grow in size.
Landscaping small gardens can be a challenge. You may have lots of ideas for your garden, but the difficulty that you will face is fitting them all into such a small space. However, it's not impossible to landscape small gardens, it just means that you will have to take time to fully plan out your garden layout before you can start any work. By putting in a little time and effort you can easily landscape small gardens and make the most of the space that you have. So, how do you go about landscape small gardens?
Create A Plan
The first thing that you will need to do when you are landscaping a small garden is to create a detailed garden landscape plan on paper. Before you can accurately create a garden landscape plan you will need to measure your garden dimensions carefully – this will ensure that you are using the correct scale when you are planning your layout. When you have done this, sketch down any ideas that you have for your garden i.e.. any paths, patios, flower beds or any other features that you would like to have such as a potting shed or ornaments.
Be Realistic
Try to be realistic when you are landscaping a small garden; it simply may not be possible to have every feature that you would like in it, but you can certainly choose smaller versions i.e.. a slightly smaller path, pond or shed. As long as you are willing to comprise a little on certain aspects, you are sure to create a garden that you will love and treasure.
Buy Materials
Once you have created a garden landscape plan, you will need to buy your landscaping materials, for example; trees, plants, turf, gravel, pebbles or paving slabs for your paths and any ornaments or other features that you need. Shop around to get the very best deal and make good use of the internet to compare the prices of materials at different garden and DIY shops; this can save you a lot of money.
Pay Attention To Detail
Make sure that you pay attention to every detail when you are landscaping a small garden and don't try to put too many things into a small space, you'll just end up with a cluttered and unworkable garden. Once you have thought carefully about your options, it's time to start the work, landscaping can be difficult, but once completed you should have a lovely garden to be proud of.