Landscape A Sloping Garden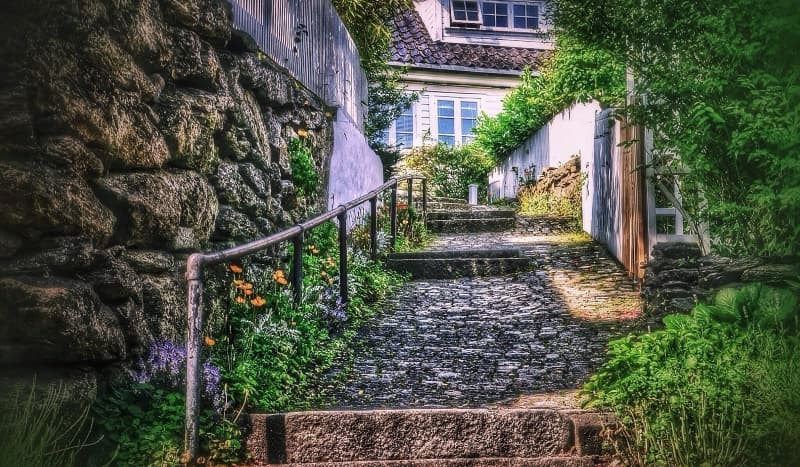 It can be really hard to garden on a slope but if you get it right the results can be amazing. What are the main things to bear in mind when deciding on a terrace, stepped or sloped design?
Landscaping gardens can be a challenge, even when you are working with a fairly level surface, so if you're dealing with a sloping garden, it can be a little more difficult. However, landscape a sloping garden isn't hard if you have a few key tips to get you started.
Have A Plan
As with any other landscaping project, the first thing that you will need to do if you want to landscape a sloping garden is to create a detailed garden landscape plan. Start by carefully measuring your garden dimensions, taking into consideration any structures that you may want to remove in your final plans i.e.. walls or raised flower beds.
Will The Plan Work?
Next, you will need to think about the feasibility of the plans that you have in mind. Many people with sloping gardens tend to include a grass or paved area, along with a few areas of soil for planting. You shouldn't have any problems doing this as you generally treat this kind of work as you would do on any level surface.
However, if you intend to include new structures, such as raised flower beds, walls, fences or any other items, you will need to ensure that the work is going to be possible. It could be that you may have to build one side of a wall or flower bed slightly higher than to the other, to cater for the slope, however, if you are unsure as to how you should go about this, always ask for advice from a gardening or landscaping professional; they are best placed to offer you expert advice.
Plan Everything To Scale
When you have a good idea of the kind of features that you want in your garden, you should create a garden landscape plan on paper using the measurements that you have already obtained. Plan everything to scale to make sure it will all fit in and include everything on your plan, even small soil areas, paths and water features. When you have a detailed garden landscape plan you can start buying your materials.
Shop Around For Materials
You can get garden materials from a wide range of garden and DIY shops, but make sure that you shop around carefully to get the very best deals. You can also ask for advice at garden and DIY shops as to whether or not the materials are suitable for your type of garden; the majority of staff will be happy to help you out. Finally, it's time to start work on your new garden!