Start A Herb Garden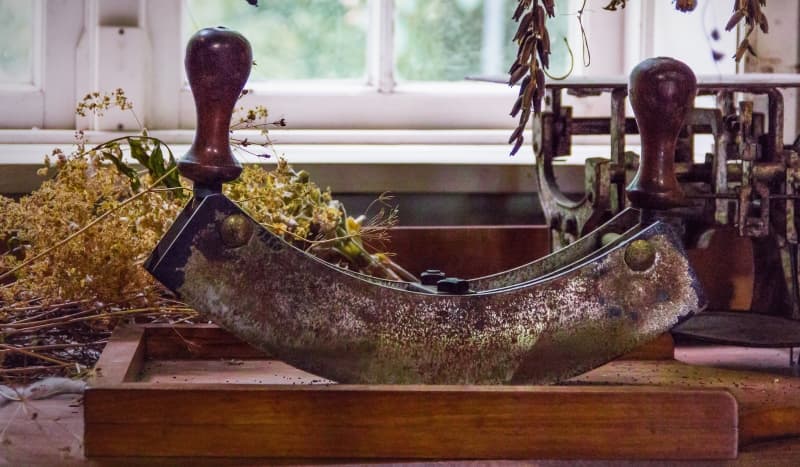 Herbs have become a great addition to British cooking. Growing them in your garden is relatively easy, but which ones to choose?
Herb gardens can be a very enjoyable activity; by starting your own herb garden you can spend time outdoors in the fresh air and plant your own herbs for use in cooking and herbal remedies. If you know a little about herb gardens you will understand that the process of planting and growing your very own herbs can be great and it is a very rewarding and fun experience.
Herbs can be used to add flavour to our foods, create perfume for both our homes and our bodies, decorate our gardens, and even cure ailments! It's no surprise then that so many people want to start their own herb gardens.
How Do You Start?
So, if you are interested in the process of growing herb gardens, how do you go about it? The first important tip is to prepare the ground where you intend to plant your herb garden. If you are lucky, you may find that you have a garden with rich fertile soil – and this is very easy to work with. However, great garden soil is not easy to find and many people who are novice gardeners will find that they have to improve the conditions of the soil before they can really start to see the best results.
If you don't have great soil available, it doesn't mean that can't grow your own herb garden; you can buy products to resolve any soil deficiencies that you may have i.e.. bags of fertiliser that can be bought very cheaply from a wide range of garden or DIY shops. If you don't have any soil available at all i.e.. if you only have a small patio area, you can even use 'grow bags' for the growing of your herb garden, again, you can get hold of these very easily in most garden centres. A wide range of fertiliser and soil solutions are available, so take a look online or in your local shops to get a few ideas.
What Type Of Herbs
Once you have your soil prepared, it's time to start creating your herb garden. Firstly you will need to decide on the kind of herbs that you want to grow i.e.. do you want to grow herbs purely for cooking purposes or to add decoration to your garden as well?
Some herbs are fairly plain in appearance, whereas others will add colour and scent to your garden. Layout is also very important when you are creating your herb garden, you will need to ensure that your herbs have sufficient space to grow and that the environment is right for them i.e.. certain herbs prefer shade whereas others will flourish in direct sunlight.
Growing Instructions
When you are buying your bulbs or seeds for your herb garden, pay close attention to any growing instructions that are provided on the packet/box. By doing this, you can help to ensure that you get the best results and also gain a few tips on ongoing maintenance i.e.. how often you will need to water or feed your herb garden. Finally, have fun and experiment with different herbs; over time you will gain a better understanding of which herbs work best for you.