How To Improve A Tired Bathroom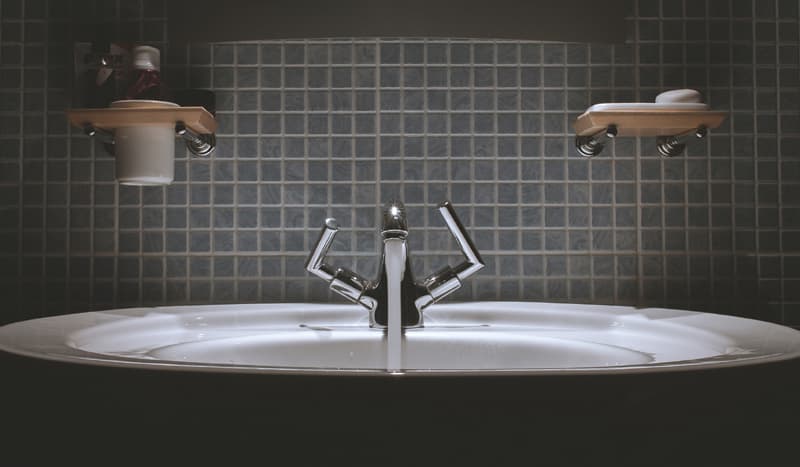 Unfortunately, the bathroom is an area of the home that is often neglected when it comes to interior design. Whether it's because the space is too small or you'd simply rather to decorate other areas of your home, it's not uncommon for a bathroom to look tired and unkempt.
With the ever-evolving trends in both bathroom and interior design, you may find that your bathroom becomes old-fashion and out-of-date relatively quickly.
Here are some simple steps to improve a tired bathroom and bring life back into your space that don't require extreme structural changes:
Add Extra Lighting
One of the easiest ways to update your bathroom is to add extra lighting. This will make the entire room feel brighter and fresher, and it doesn't have to be done by adding an extra window!
You can strategically place mirrors around the room that can be used to reflect natural sunlight. This can be done by adding mirrors onto walls or furniture that is directly opposite the windows that you have.
Upholster The Details
You can also freshen up your bathroom by upholstering the details on your cabinets, cupboards and other furniture. This can be done by changing the taps on your sink to a more modern design, replacing the handles on your cupboards or mounting some cool artwork onto the walls.
Despite being a really simple way to improve a tired bathroom, it proves that a little bit of DIY can go a long way!
Look At The Walls
If you're wanting to make a more significant change to your bathroom, it's a good idea to take a look at the walls. A lick of paint can be a great way to change the vibe of your room, but you could opt for plastic wall panels to give the room an additional, modern feature.
PVC wall panels come in a variety of different colours and have plenty of finishes that can be used to complement your bathrooms' existing interior design. As well as providing your bathroom with a high-quality finish, PVC panels are also extremely easy to instal.
Remove Tile Grout
If your bathroom has tiles on the wall or flooring, it can look grubby. It can be an annoyance to keep cleaning, especially considering that dirt and mould can quickly gather.
Dirt in tile grout can be removed by spraying an equal combination of vinegar and water onto the grout. Allow the solution to get to work for five minutes, then scrub with warm water using a grout brush. Spraying this solution 2-3 times per week can help to keep on top of this and leave you with a smaller task when it comes to deep-cleaning the space!
If you're considering making the switch from tiles to wall cladding, this grime-removal task will no longer be necessary, because cladding panels fit perfectly together and eliminate the need for grouting. Wall cladding is not only simply to instal, it will also save you time when it comes to cleaning the room.
As you can see, improving a tired bathroom doesn't have to be a complicated task. A few simple DIY tips can help your bathroom look cleaner and more modern – and you don't have to spend lots of money!