Ideas To Decorate Your Bathroom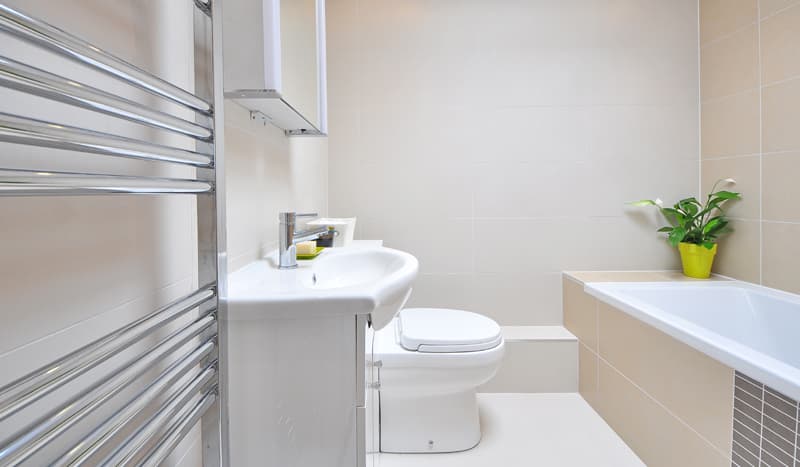 Decorating a bathroom can be a challenge as it's such a vital room. So from installing a power shower, to removing the bath altogether, what are the do's and don'ts when it's time to decorate and update?
If you want to decorate your bathroom, the good news is that it is usually the easiest room in the house to decorate and quite often the cheapest one to do as well! You can quickly and easily decorate a bathroom and make it a real focal point in your home with minimal effort and outlay.
As well as changing the colour of the walls, you can buy a few accessories to really add the wow factor to your bathroom – the options available to you when you are decorating a bathroom really are endless.
Where Do You Start?
So, where should you start when you are decorating a bathroom? Perhaps the first thing to consider is the colour of the paint or wallpaper that you would like to put on the walls. Generally speaking; soft, neutral shades of white or paler colours are a great choice for bathroom walls.
As bathrooms are generally the smallest room in the home, you can use paler colours to make the space appear bigger. However, if you prefer, you can opt for a bolder colour, either on one wall, or for the entire room, it really is down to personal choice.
Alternatively, you may decide to get your bathroom wall tiled, either completely or partially and leave the rest painted or papered. To keep costs down, you could buy your own tiles at a DIY shop and try to tile your bathroom yourself; however, you will need some experience before you tackle a tiling job and a number of tools will be required to get the best possible finish. Many people opt for a smaller section of tiles (i.e.. above the sink) rather than a whole wall; and this option can also look great.
The Floor & Ceiling?
When you are decorating a bathroom you will also need to think about the floor and ceiling. Generally speaking, most people opt for a plain white washable paint for their ceiling and tiles or a carpet for the floor.
Again, this is very much down to personal preference and if you are on a tight budget, you can simply give the ceiling a lick of paint and buy a few cheap bath mats to put down on the floor.
Don't Forget Bathroom Accessories
Accessories are also very important to get the best possible finished look in your bathroom; think about adding new towel racks or shelving onto the walls; they not only look great but are also very practical storage solutions too.
Other accessories can also make a huge difference, from buying a shower curtain to match your bathmats to adding matching towels and toothbrush/soap holders, every little detail can help. Try to stick to a colour palette when you are decorating your bathroom, but there's no need to have every item matching exactly; sometimes this can be overkill, especially if you are using large, bolder patterns in a small room.
Finally, think about adding a few mirrors to your bathroom; they're very practical and can make a bathroom look much bigger by reflecting light.