Best Way To Remove Bathroom Mould?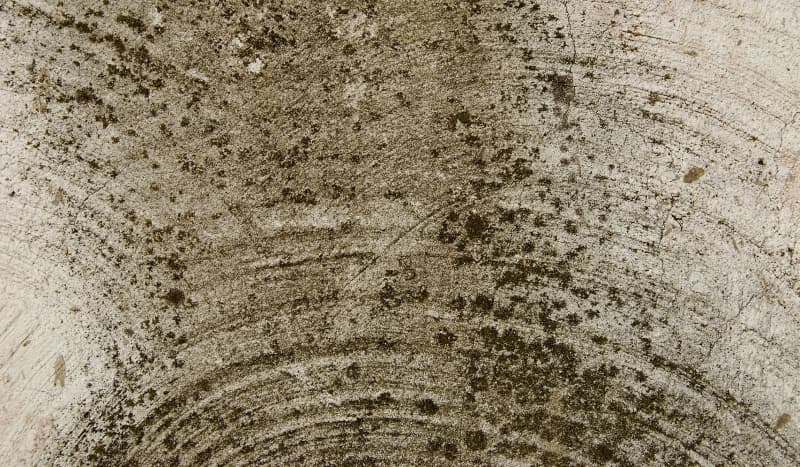 Bathroom mould can look unsightly and also be a major health issue. On the walls, on grouting and on sealer it looks nasty. But what is the best and most efficient way to get rid of it?
Bathroom mould can be an absolute nightmare, not only does it spoil the overall look of your bathroom decoration and look unsightly, it can also pose a number of health risks, depending on the kind of bathroom mould or mildew that you have and where it is located.
Bathroom mould is very common due to the fact that bathrooms have an abundance of water coming in from showers, sinks and baths. Most bathrooms will get a build-up of mould at one point or another, generally the first place that you will find it is on the sealant around the bath, shower or sink, on windows/windowsills or on the walls, ceiling or floor.
What Is Bathroom Mould?
In short, mould (sometimes referred to as mildew) is a very common fungus that generally grows in environments that are moist and warm. Bathroom mould can vary a lot in colour, however, it is usually a shade of brown, black or pink, and you may find it in smaller spots or across larger areas in your bathroom. Mould or mildew can also be identified by its musty or slightly sour odour. If your bathroom is a particularly high humidity, wet and warm environment, mould or mildew can set in on most bathroom surfaces and also on fabric and wood (you may find bathroom mould on your towels or on doors/skirting boards).
What You Should Do?
Avoidance is the best tactic for preventing bathroom mould i.e.. by keeping good air circulation in your bathroom, cleaning surfaces regularly and making sure that your bathroom has sufficient lighting, however, if you do need to remove mould there are a few easy ways to do this.
Household Cleaners
You can use an everyday household cleaner and a cloth to remove bathroom mould, although you may be required to scrub quite hard to move stubborn mould spots. Specialist mould/bathroom sprays are also available and these can be slightly easier to use.
However, for a cheaper option when removing bathroom bleach, try using regular bleach mixed 50/50 with warm water. Spray the solution onto the areas affected by mould and leave for a short period of time; you will soon see the mould start to disappear. Bleach can be a great cleaner for bathrooms and it can also prevent mould and mildew from coming back if used on a regular basis. If you do use bleach to remove your bathroom mould, make sure that you wear protective clothing while cleaning and that you rinse the surfaces you have treated carefully after use as bleach can burn the skin if contact is made.
Vinegar
If you would like to use a more natural cleaning solution to combat your bathroom mould, you can try using vinegar. Vinegar can be very effective at both killing bathroom mould and mildew and also deodorising the area. As vinegar is mildly acidic it will also reduce the chances of bathroom mould growing back, or at least delay the process. Vinegar is a great solution if you want to avoid the hazards of bleach and it's easy to use; you simply spray down the affected areas with plain, undiluted vinegar once a week and let it dry naturally – there's no need to rinse the vinegar away.
By following these quick and easy tips and by keeping a regular cleaning routine in your bathroom, you will soon find that your bathroom mould is under control. Regular cleaning will ensure that your bathroom is safe to use, that it looks good and you can even prevent or delay the need to re-decorate your bathroom for many years to come.