How Skiing Can Improve Your Health & Lifestyle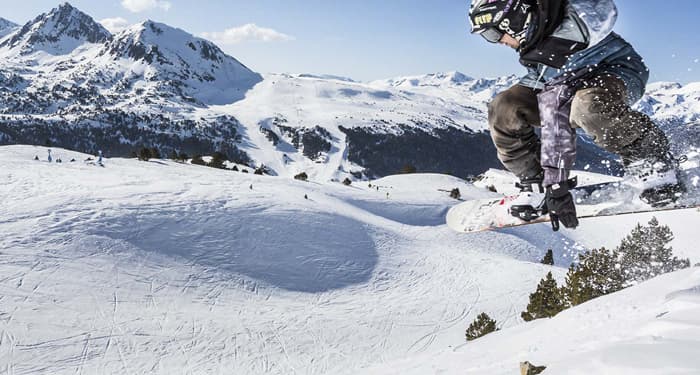 Skiing is far more than a luxurious way to enjoy a snowy mountainside. Asides from the fun and excitement, it's also great exercise for people of all ages as it works various aspects of your body and mind.
One other fantastic thing about skiing is you can enjoy its many health benefits regardless your skill level on the slopes.
The benefits of skiing are even better enjoyed when the least amount of hassle is endured to find, compare, and book your cheap ski transfers. So hit the slopes on your next holiday and look forward to enjoying the following:
Heightened Proprioception
Proprioception can be described as your ability to be in sync with your body and be fully aware of all your limbs and what they are up to. Boosted proprioception means you have better awareness and control of various parts of your body, and this makes you an overall more coordinated individual. Skiing heightens your proprioception because of the significant amount of balance and coordination that's required to ski.
The better you become at skiing, the better aware you'll be of all the many slight positions and movements of your body that enhance your skiing and this strengthens your proprioceptive facilities.
Elevated Mood
Skiing is exhilarating and leads to the release of a variety of happy hormones in your body. This will ultimately lead to a boost in your happiness as well as your long term well-being. Simply put, skiing people are happier people.
Strengthens Joints And Bones
Asides from mental benefits, skiing also has the physical benefits of strengthening a variety of bones and joints all over your body. This is because of the various shifts in tension and weight your body as to endure while skiing. This will lead to long term benefits such as preventing osteoporosis and knee damage.
Strengthens Lower Body Muscles
Your lower body muscles also benefit a lot from skiing since the activity usually requires you to be in a squat position. This strengthens your hamstrings, inner and outer thighs, glutes, quads, and much more.
Enhances Cardiovascular Health
If you feel jogging is too tedious, then skiing is a great substitute you can pick up for improved cardiovascular health. Skiing burns calories, body fat, and is a great work out for your heart and lungs. This is especially so if you walk up the ski slope instead of using a lift.
Improves Core Strength And Balance
As we age, we tend to become clumsier on our feet. Skiing can over time improve your balance and core strength, and thus leave you better grounded even as you get older. Skiing can also improve your flexibility and mental awareness, thus leaving you more mentally and physically agile.
Promotes Deep Sleep
Skiing can be exhausting but this is a good thing as it leaves you more than ready for a much deserved night rest once the day is over. After a day of skiing, you can look forward to a night of truly deep and satisfying sleep.
If you weren't sure if skiing was for you, these are just some reasons why you should give it a try on your next trip to powdery slopes.