Majorca Cycling Holiday Guide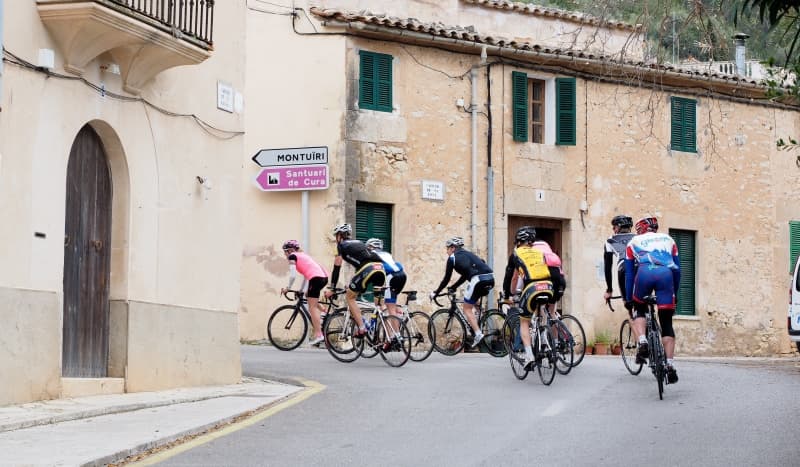 Majorca is probably best known for it's sun; the beaches; the mutli-million pound houses; being the home of Nadal and of course the stunning Palma waterfront and marina. But what about an activity holiday like cycling?
As well as the sun holidays, Majorca retains its popularity amongst athletes and cyclists who head to the island for some summer training. Before you jump off this page, the beauty of Majorca lies in the fact it can be all things to all people. A reprieve from all the hustle and bustle of the city or a full on work hard play hard destination.
Relax And Enjoy Majorca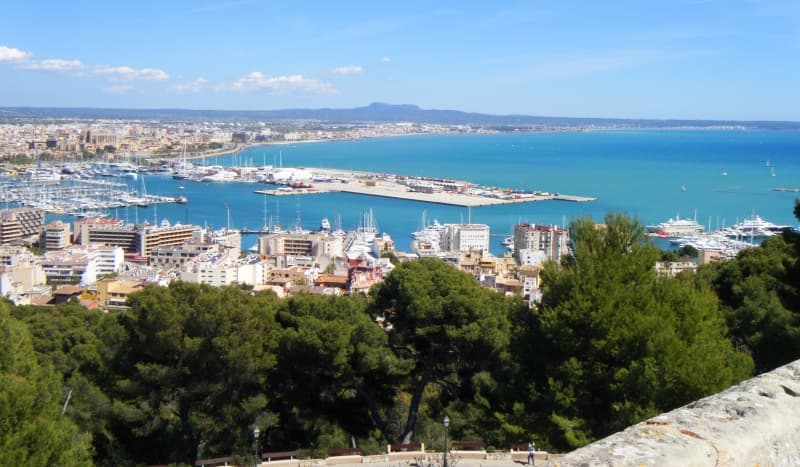 Majorca is also ideal for tourists who are in the mood for a relaxing holiday, one that is away from noisy streets and busy urban centres. Porto Colom, as an example, is a tiny fishing town found on the south coast of Majorca, where one can fish and bake in the sun to his heart's content.
Compared to more touristy sports, Porto Colom's slow place and relaxed vibe is definitely closer to a true-blue Majorcan lifestyle. Another plus for staying here is the divine seafood, although the pizza is not bad too.
For those travelling with kids, the northern part of the island should prove to be most ideal. C'an Picafort is a peaceful resort that was formerly a fishing village. The kids are sure to have fun at the promenade , which are incidentally filled with all sorts of eateries. The fun doesn't stop at the different dining choices, as there are also numerous shops to keep even the biggest shopaholic busy. Of course, should developing a good tan be your focus, the beach is simply a few steps away.
For a more metropolitan feel, Palma is the perfect backdrop. While smaller than Madrid and Barcelona, the city still has enough culture, shopping and even night life to keep tourists entertained. Of course, it's never a Majorca vacation if you do not drop by a few bars and cafes that dot the island.
Cycling In Majorca
Whether you're a beginner or up for a challenge, there's something for everyone on a cycling holiday in Majorca. Many world-renowned professional cyclists come to ride here, and if you're interested in catching them the cycling season begins in February. The busiest time is in the warmer months up to May, but many cycling shops remain open until October.
For Beginners
Don't be put off by Majorca's reputation as a destination for the top cyclists – anyone and everyone is welcome to try out their skills along the tranquil lanes. Best not to come during the hottest months of July and August as it can be very difficult to enjoy your ride in such heat! A novice biker you should try the Palma region on the south coast of Majorca, as the roads there are mostly flat and make for an enjoyable ride. Try out the nearby Randa region for some hills if you fancy testing yourself.
For The More Advanced
If you feel like something a bit more adventurous than the occasional hill, the east coast of Majorca offers some spectacular views along the coast as well as some challenging routes in the Llevent Nature Reserve.
There are also plenty of beautiful beaches in this region if you fancy taking a break from the hills to breeze along the sandy shores.
For Those Who Fancy A Challenge
Many of the professional European cyclists like to travel to Majorca in the winter months to train, as the season is mild, making conditions ideal. If you fancy cycling among them, this is a good time to visit.
North Majorca is considered the best landscape for some more advanced cycling, so if you fancy a challenge, the region in from the Serra de Tramuntana mountain range is your best bet! If you're feeling especially competitive, you may like to visit when one of the island's sporting events are taking place, including the annual Majorca 312.
Hiring A Bike?
At each of the above recommended destinations, bike hire is easy to come by. Feel free to take your own bike if you wish, but hiring is no problem as there are pop-up bike hires all over the island, as well as plenty of established bike rental shops offering a wide range of bicycles, from the basic to the most technically advanced.
In Summary
Majorca really can cater for a wide range of holiday types. Whichever you choose, this year round island offers you everything, along with the friendly Spanish welcome and cold beer. Check our useful links below to find out more, and get yourself booked now.
Useful Links
Official Balearic Island website - http://www.illesbalears.es/ing/majorca/home.jsp
See Mallorca - https://www.seemallorca.com/