Summer Holiday In Italy?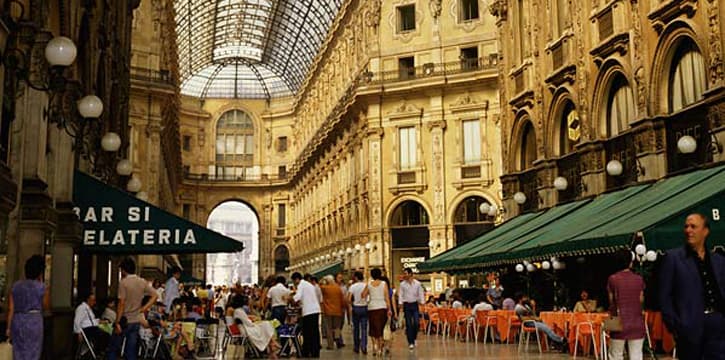 There's so much to do in Italy. As a country, sun, coastlines, lakes, mountains and amazing history. Italy is a great choice of destination for any traveller as it also has amazing wine and food just to add to the everything else.
Visiting Italy at any time of the year is always a welcome adventure. Having a summer holiday there presents numerous choices of places to visit. Here are just a few suggestions. You can compare summer holidays from a number of agents and package holiday specialists and see which fantastic Italian journey you wish to embark on.
Bellagio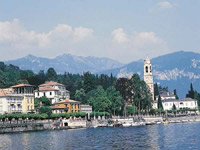 Bellagio is an old world village at the southern end of Lake Como. You can walk the narrow cobble stone streets and stop at the town center preserved from ancient days. Visit old churches and shopping arcades. Visit the beautiful summer gardens of Villa Melzi. Take a hydrofoil or ferry to visit other villages around Lake Como.
Florence
The Tuscan city of Florence is a great place to be in the summer. Florence is set on the banks of the Arno River crossed by the famous Ponte Vecchio Bridge that was built in the 1400s.
Florence is the home of Leonardo da Vinci and Michelangelo. Michelangelo's famous 1504 sculpture of David is here.
Rome
No matter when you visit Italy, you must go to Rome which has been described as a "living and breathing museum." You see history all around you. There is the Forum, the Coliseum, the Roman Baths, the Pantheon and the Sistine Chapel. The Tiber River divides the city.

Rome surrounds Vatican City, the world's smallest country. People line up to enter St. Peter's Basilica.

A short drive south and you can spend a day at Pompeii and relive the day in 79 A.D. when Mt. Vesuvius buried the city and its citizens. Walk along the now excavated streets of Pompeii and visit former villas with preserved frescos and revitalized gardens.
Venice
If a summer trip to Italy will be your only chance to visit there, you must go to Venice. It has been called the most fascinating city in the world.

Venice is a pedestrian city navigated either on foot or by boat on the famous canals. Boat buses run frequently from one main stop to the other. You can travel by water taxi, called vaporetti, or gondola. St. Mark's square, where the pigeons congregate and mimes pose, must be experienced. Have tea at the corner cafe where American author Henry James spent many days while he was writing "The Aspern Papers." Cross the Rialto Bridge and the Bridge of Sighs and relive history.

Take a boat ride to the island of Merona and watch glass blowers create their art the same way it was done in ancient days.