Visit Las Vegas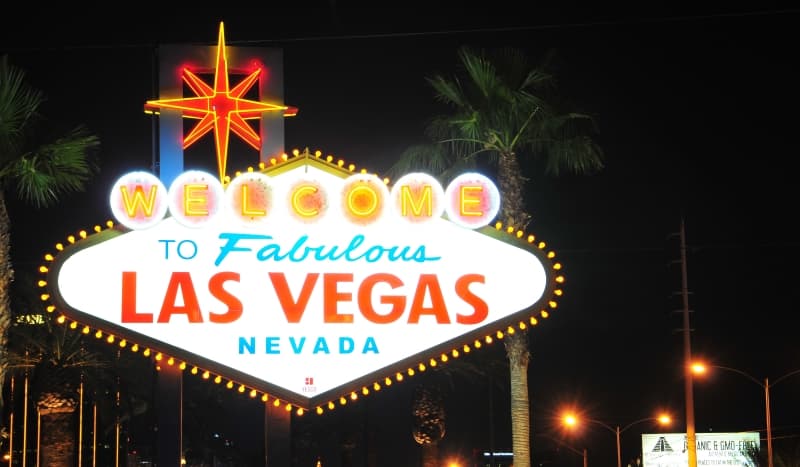 Ever thought about heading over the pond to the US - Las Vegas specifically? A 'magical' place to visit, there is more to Vegas than just gambling. A gateway to the desert, it's also a great place for a holiday in it's own right.
Why should you visit Las Vegas? Because it's utterly, fantastically unique. This "megawatt" city has well and truly shrugged off its once-cheesy image and today represents the ultimate party destination, a place where world-class facilities and superlative service combine to create a luxurious metropolis which thoroughly deserves the moniker "entertainment capital of the world".
Some Superb Hotels On Offer
Las Vegas hotels are inarguably some of the best on the planet. Stay at Caesars Palace and you'll experience a hotel fit for a Roman Emperor, complete with four vast open-air pools, 28 different restaurants serving everything from steak to sushi and one of Vegas's top nightlife destinations, the mighty Colosseum where acts as big as Bette Midler and Cher have taken to the stage.
Can You Handle Luxury?
When you visit Las Vegas, you'll learn that even greater luxury is on offer just along the Strip at Wynn Las Vegas, the only hotel in the world to receive Mobil's five-star rating in every category: rooms, restaurants and spas. Dine on the finest French cuisine from world-class chef Daniel Boulud, shop for the very best designer names from Maserati to Manolo Blahnik and watch the aquatic spectacular that is Le Reve before retiring to your opulent room complete with floor-to-ceiling windows for uninterrupted views of Las Vegas and beyond.
Look hard enough and you may even see the real magic of Vegas, for beyond the glittering skyscrapers of the Strip and the sprawling suburbs of the city is some of the most breath-taking natural scenery the USA has to offer.
Nevada - The Gateway
Use the city of fantasy as your base and head out into the Nevada desert, where nature is back in charge and reality bites. If time is limited hop in a helicopter and head over to the Grand Canyon for a flight you'll never forget. Numerous operators run flights from Las Vegas airport out over the canyon, some even offering the chance to enjoy a Western-style lunch and a spot of horse riding or cattle roping at a real working ranch before your return.
Hoover Dam
For those who have a little more time, hire a car and drive the 30 miles south and east of Vegas to the Hoover Dam. Stop on highway 93 as you approach from the city for a lasting first impression of this impressive feat of engineering's massive scale, then take a cruise on the dam's lake, Lake Mead, the largest man-made body of water in the USA and home to a variety of bird and plant life.
Grand Canyon
If you have a few days to spare why not explore the desert even further? Walk down into the Grand Canyon to get a real sense of its awesome scale, take a hike across the mudflats and green lakes of Death Valley, the hottest place on earth, or drive through the spectacular rock formations of the bizarre but beautiful Monument Valley.
In Summary
With so much to see in the area, no trip to "Sin City" would be complete without at least a short drive out into the surrounding desert. Tear yourself away from the slots and consider leaving Las Vegas – you may find it's not such a gamble.