Top Tips For Planning A Cruise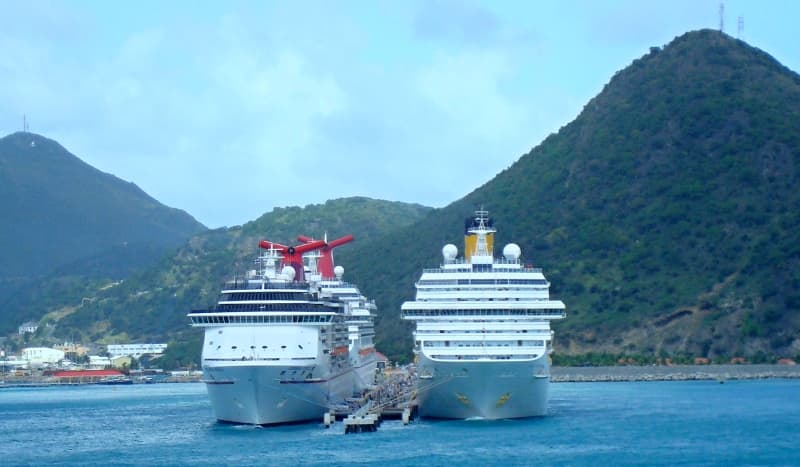 Cruise ships are now much more than just floating hotels. Many are complete resorts with attractions like dodgems and top Broadway shows. But what should you consider before you book a cruise?
Choosing The Right Cruise
There is no such thing as one type of cruise.They range from short hops across the Channel to longer cruises to exotic destinations in the Caribbean. You may want to start with a short hop somewhere to see how you find it. Examples of cruises that fit this bill include short breaks to Zeebrugge or Le Havre often for the Xmas markets. Many of these cruises go from Southampton.
Destination V Life On Board Ship
If you try a short cruise and then enjoy it and want to go further afield it can then be good to consider if its the destination that interests you or what the ship has to offer. Of course for some it can be both but this can be a good starting point. You may for example want to visit the Caribbean but don't want the hassle of flights. On the other hand the attraction of a ship that offers go karting, climbing walls and skydive simulators may be more important. Some cruise ships also offer lectures on the destination or they focus on the cuisine. So a good starting point is to really think about what it is that matters to you most.
Ocean Or River
The biggest differences between the two is that ocean cruises tend to offer customers ships that are really floating reports, river cruises by comparison, are more a means to an end with more regular stops. Many offer great style boutique accommodation but without the big resort offerings of the large ocean cruise liners. Popular examples of river cruises include the Rhine and the Danube. Many feel that river cruises are more relaxed affairs and offer more intimate atmospheres.
Who Do You Want To Meet Onboard?
Do check with your cruise operator who the cruise mostly appeals to.Some cruise ships do attract younger crowds with the focus on busy outdoor bars and on deck clubs. Others may target a more mature clientele. So do check this out first so that you feel the cruise suits your needs.
Children's Activities
If you are travelling with children check that your cruise is child friendly. Some cruise ships offer children's clubs and activities which include waterslides, sports games and entertainers.By comparison some river cruises are really not suitable for families.
Book Excursions Before You Board
Excursions can push the price of your cruise up considerably so do consider what you want to do. Another tip is to book before you board as it usually works out cheaper.
Dining And Drink Deals
Most cruise ships include free dining with everything included in the price from huge buffet breakfasts, lunch and dinners. But some liners are now offering restaurants with speciality dining that you pay for. But again if you pay before you book you can get a discount. As for drink, with some liners its free with others it isnt.Most companies offer you a package like wine with dinner.Many people comment that they can get confused with what is and not included so always check the detail to ensure you are getting the best deal for what you want. There is no point paying over the odds if you just want a glass of wine with your meal every night.
How To Choose A Room
The options available to you include having a window or a balcony for example. This is really all about personal choice. The benefit of your own balcony is that you get your own private outside space with a table and chairs.But if you like to socialise more with others this may be a waste of money.Some liners even offer 'virtual balconies' effectively screens which give you a live feed of what going on outside your room.