Discover A Different World On A Cruise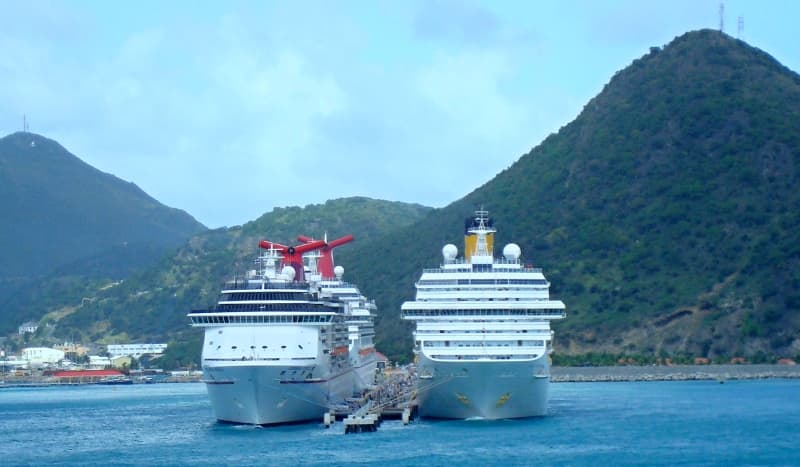 Cruises are increasingly popular as a great way to see the world.
By Ali Renn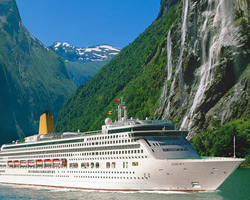 If you've never been on a cruise before, you may not realise that it offers so much more than any other type of holiday; it's a unique and spellbinding adventure, taking you far away from the everyday and transporting you to places you've only ever dreamed of.
You'll have time to explore every destination you visit and immerse yourself in new cultures and experiences. Your magnificent cruise ship will make your days at sea joyful, and when you return home, you'll have countless memories to treasure.
Cruise holidays are also exceptional value for money; with P&O Cruises, many start from less than £100 per person per night and include luxury accommodation, all meals and superb entertainment. However, whether you're completely new to cruising or just haven't sailed with us before, the most important thing you should know is that thanks to our 175 years of experience at sea, we are trusted cruise experts who know how to make a cruise truly special.
The majority of our cruises sail round trip from Southampton, meaning you can bring as much luggage as you can comfortably fit into your remarkably spacious cabin. The cruise terminals in Southampton have been designed to make embarkation quick and easy; when you arrive at the port, your bags will be whisked away and delivered to your cabin, or, with our door-to-cabin bag handling service, you could even have them collected from your home.
If you choose a Caribbean fly-cruise or exotic fly-cruise holiday then your flight will be arranged by P&O Cruises and the cost included in your fare - your luggage, however, will be restricted to the baggage allowance of the airline.
If you choose to take the charter flight option on our Caribbean cruises then we will also organise your transfers and take care of your luggage once you've checked-in, delivering it safely to your cabin (see here for more info on exotic fly cruises).
When on board, you'll discover that our air-conditioned cabins are relaxing and comfortable. They have en suite bathrooms, tea & coffee making facilities, a fridge, a television, storage space and the services of a personal cabin steward; 24-hour room service is also available at no extra cost. Suites come with extra special touches including your own personal butler, bathrobe and slippers and champagne and chocolates on arrival.
You'll also have a vast choice when it comes to on board entertainment too. The seven ships in our fleet have varied facilities but will include:
An outdoor pool surrounded by sun loungers and chairs - many offer waiter service bars and snack food, so you needn't move a muscle; some even have a retractable roof for when the weather is not so good

A state of the art gym, fitness classes and sports courts, (so you can take guilt-free advantage of the delicious food on board, knowing you can burn off the calories later!)

The Oasis Salon offers hair styling, makeovers, manicures and pedicures by qualified stylists and makeup artists. Gentlemen are also catered for in the salon

The Oasis Spa and Health Club, run by a team of experienced therapists, offers treatments including massages, body scrubs, aromatherapy and reflexology. It's the perfect place to indulge in a little holiday pampering

Each ship has a nice selection of perfume, jewellery and clothes shops, and with on board prices in pounds sterling, there's no need to worry about the exchange rate. Keep an eye out for special events offering fantastic discounts on high street prices too

You could also go to the cinema, attend a specialist talk from a guest lecturer, take part in a pub quiz or even learn to ballroom dance. Sports fans will be pleased to know that major sporting events are shown in selected on board bars and pubs too

You're dining experience at sea will be different every day and the passion our chefs have for premium quality can be tasted with every bite. We have a selection of sumptuous silver-service and buffet restaurants on board and your meals here will be included in your fare. We also have smaller speciality restaurants such as the Ocean Grill by Marco Pierre White or Sindhu by Atul Kochar, where a modest cover charge applies, and the Glass House, on board Azura, features a wine menu complied by wine expert, Olly Smith.
Once night falls, your cruise ship will really come to life. Our dazzling West End style shows are renowned, but you'll also be able to watch live bands and soloists, or you could try your luck in the casino, enjoy a relaxed evening of sparkling conversation in one of our many bars, or head to the nightclub to hear the DJ.
Although cruising isn't as formal as it once was, our passengers still love to dress up and so we do have three different evening dress codes: Evening Casual, Smart and Black Tie. If you're a guy and don't usually 'do' formal wear though, don't worry - we also offer a comprehensive black tie hire service. You can place your order online and have it delivered to your home or your ship, (if you're departing from Southampton), then return it to the on board hire shop at the end of your cruise.
Lastly, if you think cruising is not for the young, we're happy to set your mind at rest. Our four family-friendly ships, Aurora, Azura, Oceana and Ventura provide the setting for the most magical family holidays. The on board Reef children's club, staffed by enthusiastic and well-qualified Reef Rangers, provides a fun and safe place for your children to play, hang out, and meet new friends in age specific clubs. We also research the shore excursions in every port to make sure they tick all the family boxes, so your family will be just as happy on land as they are at sea.
To find out more, please visit www.pocruises.co.uk