How To Buy Fashion Clothing At Wholesale Prices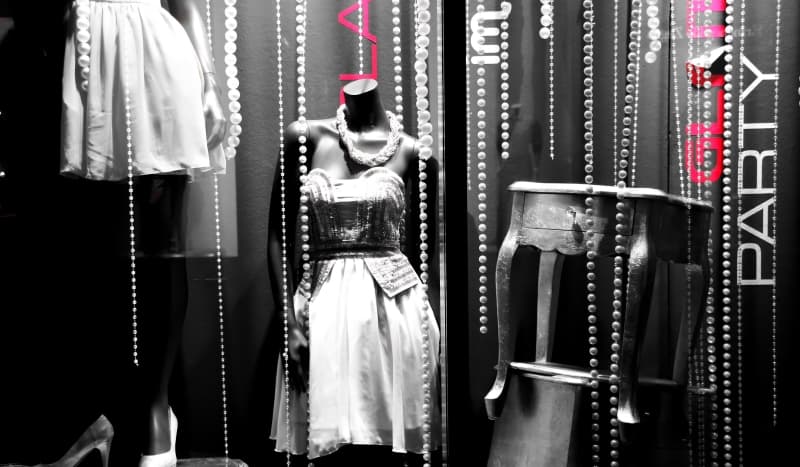 If you want to look like you've just stepped out of a fashion magazine but you don't have a high end budget for this then you need to know how to buy fashion items at reduced prices.
So we thought, why not try and help our users achieve a great look without breaking your budget. Below we've tried to cover all the key ways you can target the fashion clothing you want, but at the lower wholesale prices.
Option 1 : Shop Other Collections
It is important to realise that many of your favourite designer brands actually have a number of other brands under the main brand. These items are often cheaper. So how does this work? Let's look at the three terms you will need to become familiar with; capsule collections, bridge lines and lower cost brands.
Option 2 : Capsule Collections
Capsule collections are usually a few staple pieces that showcase a designer's work. They can then be mass produced because there are so few of them. This can be a good way to get a piece of clothing from your favourite designer without paying a fortune.
Option 3 : Bridge Lines
This is where a high end designer works with a lower priced retailer. The designer comes up with a collection that is then manufactured and sold at more affordable prices than usual by the high street retailer. An example of this is Marc Jacobs who had a line of items sold in Target. So check out your favourite designer's website or look in the high street to see how this could work for you.
Option 4 : Lower Cost Brands
Many designer brands create sub brand names that sound the same but are different. An example is Marc by Marc Jacobs. This can be a great way to buy an item from your favourite designer without paying a fortune.
When to Shop
To get a good fashion bargain it is useful to know when fashion seasons run as many retailers will be looking to offload old stock to promote the new. So the end of the summer is a good time to find deals on dresses, shorts and swimwear. March conversely is a good time to grab bargains on winter items, like coats, boots and knitwear.
If you are going to shop off season then a few tips include choosing classic pieces which won't look like you are wearing something very passé the following season. Also do check whether what you buy is eligible as some final sale items cannot be returned.
Fashion Areas In Cites
Many major cities also have areas completely dedicated to fashion. Examples include The garment district in New York, le Sentier in Paris and CenterGross in Florence. Here you will be able to buy sample sales for example of high end merchandise for a fraction of the recommended retail price.
Searching Online For Bargains
Online is also often the best way to get a real designer bargain. Here we list some ideas of how to buy most effectively online.
A good starting point is to enter in the brand you want to buy but add the words 'discount' or 'cheap'. You may be surprised to know that many websites will be trying to get rid of brand items they are overstocked on or have held for too long and need to make way for new season items.
Look For Online Promotion Codes
Promotion codes can be easily found online by searching for 'coupon codes', 'coupons' or 'promo codes' alongside the brand name you are looking for. Also make sure you check the homepage of any online shop for money off vouchers.
Email Updates
Signing up to your favourite online retailer is crucial to get offered future deals. Some will send out exclusive coupons or at least give you a heads up for upcoming sales or special offers.
Don't Ignore Resale Sites
Ebay can offer great bargains from people trying to offload a piece of designer clothing. The key here is to make your search very specific, so search using the brand and the item you are looking for.
Discount Designer Sites
There are now a number of sites selling vastly discounted designer clothes. Some require membership to join, others do not. Some of these include outnet.com, get thelabel.com. Other sites will expect you to register an e mail address where you will often get even deeper discounts. These include beyondtherack.com and ruelala.com.
Renting Designer Goods
Finally, if you are really struggling to get your hands on something by your favourite designer what about renting or borrowing designer goods? This can be a great idea if you are looking for something for a one off event like a wedding. Sites like rent the runway and bag borrow or steal allow you to select the designer item and then rent it out for your event. Some also dry clean the item from you once used. And, if you really love it there no harm in making an offer to buy it!