Buying Fashion Clothing Wholesale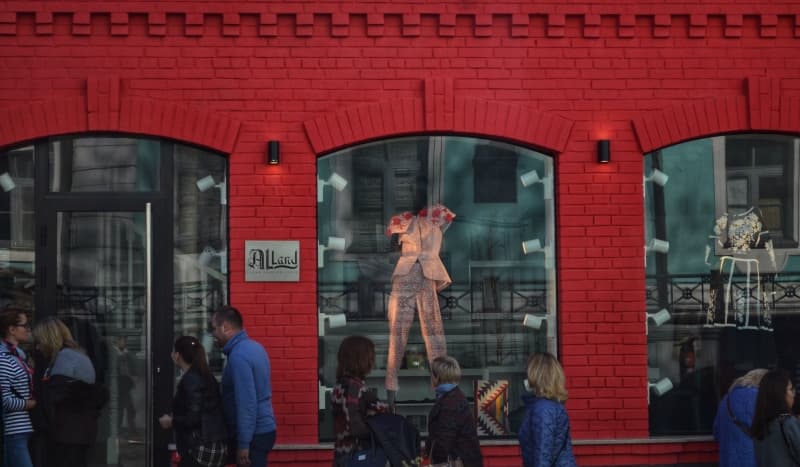 If you are thinking of setting up your own fashion boutique or ecommerce fashion business then buying fashion wholesale will be crucial to success. Here we explore how the world of fashion wholesale works.
Why Buy Fashion Wholesale?
In retail it is crucial that you not only have the right fashion items to sell but that you get them at the right price. This will ensure that when you sell you can add your mark-up and then generate a good profit. The downside of buying wholesale is that you will often be required to buy in bulk so making the right buying decisions are crucial. There are a number of things to consider when buying fashion wholesale.
What Fashion Do You Want To Sell?
The starting point, whether you are operating online or on a high street, is to determine what your fashion niche will be. If you are looking at ladies fashion then try to determine if you are looking to buy high end designer goods or whether you are looking for lower priced items where you will require a higher turnover. Knowing what your niche is will make finding the right wholesaler a lot easier.
Ladies Fashion Wholesalers Online
Many clothing brands and manufacturers offer a wholesalers online ordering service. You may need to register with them and you may also need to prove that you are a bona fide retail business. You can use search engines to access online wholesalers using search terms like' ladies wholesale clothing' or more specific terms like' ladies wholesale fashion trousers'. When buying from an online wholesaler do ask the following questions-Is there a fee to join? Is there a purchase quantity to secure a good price? Are there any complaints about the wholesaler? Will the wholesaler ship directly to you or do you need to arrange this?
Visit A "Fashion District"
Shopping for wholesale fashion in person can be a good idea as it gives you a good chance to look very closely at the stock. Most large cities will have a fashion district, from Paris to New York and London to Shanghai. Another advantage of visiting wholesalers in person is that you get to establish a personal relationship which could help you going forward.
Wholesale Trade Shows
Wholesalers will attend trade shows so these are a good idea to attend. You can order fashion wholesale whilst there and again can estable personal relationships. There are many trade shows in both the UK and around the world, sites like startupfashion.com and the wholesaler.co.uk are a good starting point. The added benefit of these trade shows is to see what is trending in ladies fashion. A further benefit is that many offer free seminars for those running small businesses.
Overseas Fashion Wholesalers
Finding overseas fashion wholesalers could allow you to access great fashion wholesale at much lower prices than in the UK. Check out companies online, you will find many based in China. There is always a risk here so if you cannot visit for yourself so try to research first who you are buying from. The advice here is to buy small quantities first and to see if you can return any stock if you are not satisfied.
Wholesale Trade Publications and Catalogues
Many wholesale fashion companies print catalogues you can order from. The downside is that they are not as up to date as online but can still be worth looking at to see what is available.
Ex-Chain Store Clothing
A number of websites like elesclothing.co.uk and qclothing.co.uk offer ex chain store clothing. This means that the clothing was originally made for a major high street chain store who then cancelled the order. The most common reason for cancellation is if the order is delivered late. The store labels are removed, cut or blacked out as per the high street chains wishes and you are then free to re sell. This can be a great way for you to get hold of ladies fashion items from stores like Marks and Spencer, Jane Norman, River Island and John Lewis. With many of these type of online sellers they do have showrooms where you can look first.
Fashion Wholesalers Offering Catwalk Designs
There are many online wholesalers to consider here but some like citygoddess.co.uk pride themselves on seeing what is on the catwalk and then replicating it for retailers to buy. These kind of sites can be great to buy from if you want to offer your customers a celebrity style quickly and be ahead of the game. Many of these sites also have a warehouse where you can go and look at styles and see samples before you buy. They offer a full range of ladies clothing from evening dresses, plus size clothing and a great range of prom dresses.