How Extreme Sports Gave Us Clothing Brands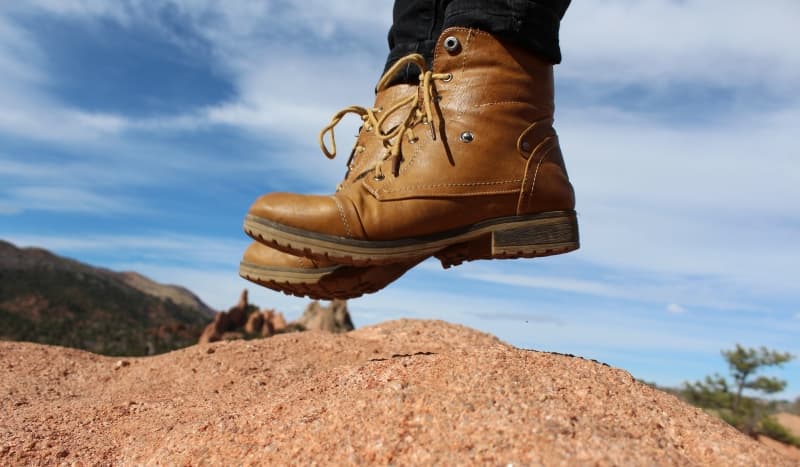 Lets think skateboarding, windsurfing, BMX, rock climbing and now wing suit flying, base jumping and parkour. Extreme sports as they have been labelled have given rise to a suprising number of urban and gritty brands for clothing - think Vans, Mistral, Oakley.
Although the label of 'extreme sports' didn't catch on until the early 90s, the sports themselves date way back into the 21st century and it was in the 70s and 80s that they started to garner a loyal cult following. Skaters who were previously hippies, rockers who became rock climbers and almost every other sub-culture that felt marginalized by mainstream society, started to take an interest in the alternative forms of sport.
It has always been the function of the younger generation to challenge the norms and status quos of society. This has been the case even before the counter-culture movement and idealism of the 60s and so it should come as no surprise that with the development of extreme sports also came alternative brands of clothing.
The Look
The new garments echoed the DIY ethics and against the grain ethos of extreme sports, often with risky design that didn't hide its grass roots origins and celebrated experimentation. Not only did the new attire reflect the ideas of the extreme sports such as, freedom, adrenaline and openness, but they also had to deal with the effects of the outdoor activities. Initially apparel was of earthy hues so that grass stains, mud marks and general wear and tear, all of which were common consequences of the sports, wasn't so evident. Tough fabrics, thick stitching and loose fits were regular trends.
Skaters And BMX
Manufacturing standards were always high and these pioneers functioning on the perimeters of normal society were artists in more ways than one. Flamboyance and creativity wasn't just limited to skateboard tricks and the half-pipe, the trainers made by Vans and DC shoes were beautiful creations too. Designed for skaters and BMX riders the footwear had to be functional. Hard wearing rubber for the soles, thick laces and comfort were all at the forefront. And this marriage between function and form heralded a new era for the footwear industry. Other companies sat up and noticed, not simply the barrage of innovative clothing but the fact that there was a growing and dedicated market of extreme sports enthusiasts.
Colour
As we moved through the 90s and into the millennium the brands became multinational corporations. They still retained the attitudes with which they began but now had the money and flexibility to branch out. They developed just as extreme sports did, getting brighter, bolder and more confident. Vivid colours became commonplace, brash graphics that not only caught the eye but demanded attention adorned T-shirts, tops and hoodies.
Now we have the footwear giant Converse, apparel leader Bench and a whole host of other great clothing brands thanks to extreme sports.
Rebecca Hall thinks fashion is fleeting but style is eternal. She writes on a plethora of subjects from digital culture to street apparel via extreme sports and postmodern philosophy. She's a thrill seeker passionate about tandem skydiving and bungee jumping.