Ski Fashion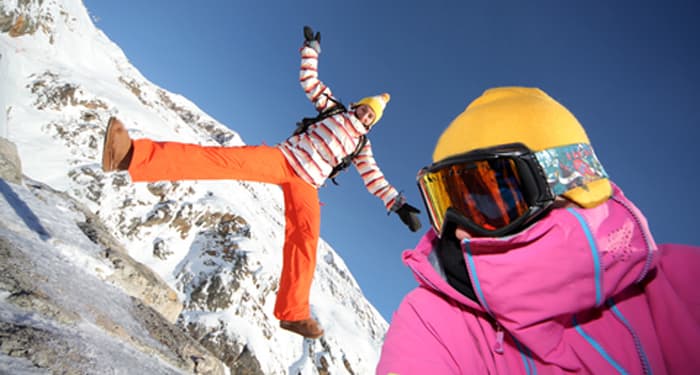 If you plan to hit the slopes this winter then you need to get some ski clothes that will both keep you dry and warm but also look good. The internet is a great place to purchase ski gear.
For those who have held onto their ski suit for years, it may be time to think about updating your style a bit and investing in some of the latest fashions in fashionable skiwear that will both increase your visibility on the slopes, and allow you to enjoy some of the technical advances that have been tackled in the latest fashionable skiwear.
Designer Clothes

Although most outerwear fashion ski lines have their roots in functionality, there have been an increasing number of designers who create their skiwear with the runway season trends in their minds. This season, some of the top looks that will be out on the slopes include mixtures of textiles and fabrics as seen during Paris and the London Fashion Weeks.

For example, the latest fashions of tweed, pinstripes, and tartan ski jackets are extremely popular this year, along with pieces that take their inspiration from fine art and watercolours, which are also popping up a great deal in the fashion world throughout this spring. Following that train of thought, bold colours, street styling, and innovative prints are also big on the slopes, with an overall attempt to make outer skiwear look like everyday gear that you may have seen on the fashion conscious street.
Waterproof

A number of technical elements will also be incorporated into the skiwear such as engineered downs, DRYRIDE weatherproofing, and heated jackets. This year for women the trend will slant towards A lined figure flattering fabrics that will trim down the overall look of a jacket without sacrificing the room for zipper pulls and pockets.

The skiwear line is also focused on green materials this year, like many fashion companies, many skiwear companies will make full use of recycled materials in their product lines. Thus, if you want to help reduce your carbon footprint, but still want to look fantastic out on the slopes you may want to think about doing some research into companies that utilise these elements such as Bond or Drop.
Fashion Trends

The main colours on the slope will be tonal prints combined with textures and patterns that will be created with multiple panels and sewing. Instead of pastels this year, richer colours will make their debut on the slopes including mustard yellows, deeper purples, and darker rose colours that only slant towards rose. In other words, the bright colours are much brighter, while dark colours are richer and darker.