Are Elderly Drivers A Danger?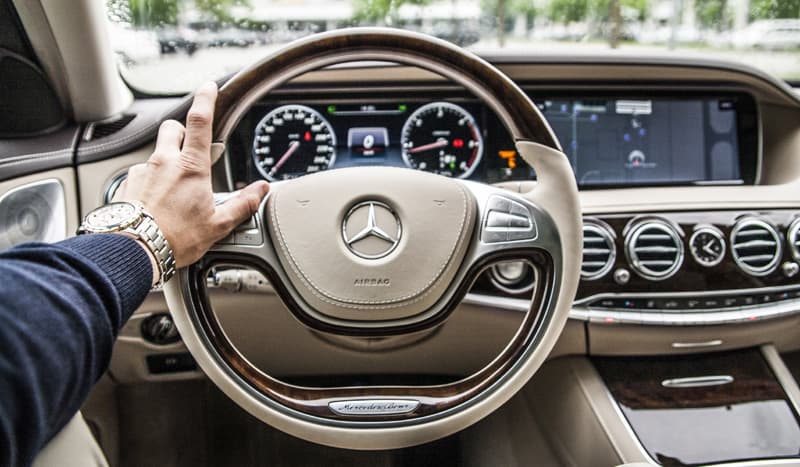 The number of drivers in the UK over 90 who hold a driving license has been on the rise, but should people in their 90's still be driving?
Its not just drivers over 90 that are raising eyebrows, the number of over 70's holding a license has exceeded 5 million for the first time last year. In the UK, 110,790 people hold licenses over the age of 90. An incredible 314 people are 100 years old . But is it true that the older you get the more dangerous a driver you are?
Are Older Drivers Dangerous?
The evidence would suggest that it is younger drivers that are more dangerous. According to the DVLA, in November 2018 there were 5.3 million over 70's with a driving license and 11,245 had accidents, this amounts to two per 1,000 license holders. There were by contrast 2.8 million drivers aged 17-24 and the rate of accidents in this group was higher, nine per 1,000 license holders.
This is backed up by the University of Swansea study in 2016 which found that drivers aged 70 and older were involved in three to four times fewer accidents than young male drivers aged 17-21.
Why Do Younger Drivers Have More Accidents?
Some argue that the difference in accident stats between younger and older drivers may not in fact indicate safer driving but may be due to the fact that older drivers drive less. However data from the National Travel Survey says that older drivers drive 1,000 miles a year more than younger drivers.
The Law And Age Of Drivers
Once you reach the age of 70 then your driving license automatically expires. To get it renewed you have fill in a form declaring that you are fit to continue driving. And here's the controversial bit, you do not need to resit a test. You then have to reapply for your license every three years.The onus is on you, the driver, to declare if your medical circumstances change.
The type of medical conditions the DVLA would need to be aware of include epilepsy, strokes, mental health problems and visual impairments.
Charities like Age UK express concern that if the law was to change then older drivers could feel discriminated against.as the statistics do not indicate that older age creates a more dangerous driver.
Surrendering A Driving License
There is therefore no legal aid age which you have to surrender you driving license. However you may decide that it is time your stopped or your doctor, friends and family may suggest that you stop. If you do decide to stop then you will need to tell DVLA and send them your license. They will require you to complete a form, called the Declaration of Voluntary Surrender which you can download online.
How Do You Tell Someone?
You may have friend or relative that you are concerned about. You may have noticed that their reaction times are not as quick as they used to be.They may hit the kerb, make the wrong signal or have difficulty manoeuvring the car. Having a conversation with an older person can be a very sensitive one.You could involve your GP and see what they think and also encourage the person to see an optician to ensure that they eyesight meets guidelines.You could also encourage them to have an informal assessment of their driving. The websites below can offer you suitable advice.
Useful Organisations
If you want further advice you may find the following very helpful:
http://www.stillsafetodrive.org.uk
https://olderdriversforum.com
https://www.gov.uk/contact-the-dvla