The Right Tyres For Winter Driving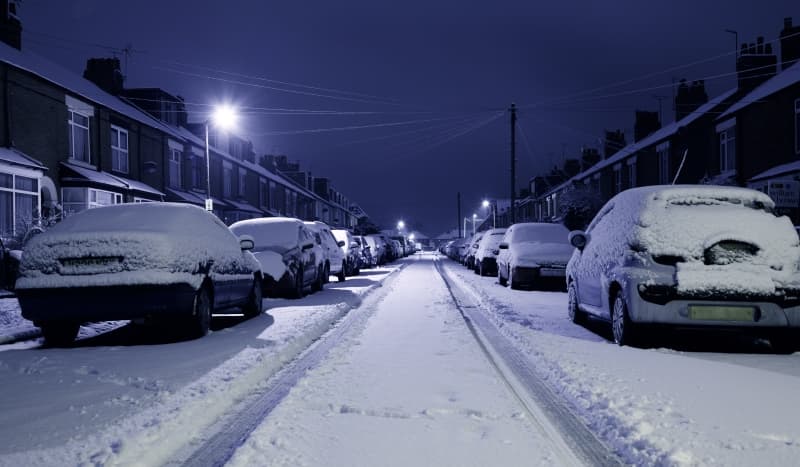 Making sure you're safe on the roads in the winter is helped if you choose to have winter tyres fitted as the temperature drops. For a sizeable difference in control and stopping ability read our guide.
Making the choice to buy winter tyres for your car can be expensive if you leave it to the car showroom or garage! You need to buy four new tyres and either a new set of alloys or rims, or twice a year you need to pay for the tyres to be changed as the temperature changed.
Why Buy Winter Tyres?
We rarely have lots of snow, they could be expensive and I only do short journeys, so why should I bother 'wasting' the money?
All valid questions, but buying winter tyres should be compulsory if you plan on driving not only on snow or in icy conditions, but when the temperature consistently drops below 5 degrees. Why? Because the regular rubber compound is not designed for cold temperatures and cannot perform as well.
Any Particular Tyres?
When you are choosing your winter driving tyres you will need to consider the type, size and mixing of the tyre. The kind of winter driving tyres that you ultimately buy will very much depend on the kind of vehicle that you drive and the driving conditions that you expect to encounter. For example, if you live in a fairly rural area, you will need to get winter driving tyres that are able to cope with harsher terrains.
You also need to think about the tyre specifications that you will need. Firstly, you need to consider the size of tyre that your vehicle requires i.e.. the width, aspect ratio, radial, diameter and load index. Never choose a tyre that is smaller than recommended for your vehicle, and try not to 'mix' tyres, i.e.. don't buy less than four tyres of the same specification for your vehicle.
Are the Tyres Different?
Winter tyres are specifically designed to perform well in icy, wet and snowy weather conditions. Their handling and traction are optimised to cope well with wet conditions while also being suitable for use in dryer conditions.
All-season tyres are fitted as standard on many new cars and this can be a great option as they satisfy the needs of most road conditions. Using deep water channels for wet traction, combined with a harder rubber compound for longer life in warm weather, all-season tyres are the number one choice for the majority of drivers and they can prove to be very cost-effective over the years. They are not winter tyres though.
How Do I Know When To Change?
Typically you should be thinking about putting winter tyres on in late October when the temperature is consistently below 7 degrees. If you purchase an older car that is fitted with standard tyres, you will start to find difficulties with grip, cornering stability and stopping as the temperature drops. That's when you know you should be considering switching.
Standard tyres can cause slipping on wet or icy conditions – and you may even find that you get stuck in the snow.
If you are looking for comfort and great handling, touring tyres can be a good option. Touring tyres provide extra dependability on both wet and dry road conditions, offering a great balance of performance handling with a smooth and quiet ride. However, they should not be a replacement for winter tyres if you need winter tyres!
Choosing The Right Winter Tyres
If you own a sports car, you will probably want to buy tyres that offer a good combination of superb handling and performance, so get some advice on the right winter tyres.
High performance tyres are designed to be used at higher speeds in both dry and wet weather, they use a softer rubber compound than is used in standard tyres to allow for improved grip, in particular when taking high-speed corners.
On the other hand, if you drive a van or small truck you may need to purchase a set of light truck tyres to provide your vehicle with durability and traction in off-road conditions.
In Summary
The most important thing is to remember when you are buying winter tyres is to take into account the kind of vehicle that you are buying them for as well as the road terrain and conditions that you expect to be driving in.
For example; if you use your car for small main road journeys, such as commuting to and from work, or picking up the kids from school, you may be able to manage well with all-season tyres. However, if you plan on driving along country lanes, or you use a van for work purposes, a sturdier set of tyres may be required.