Do I Need Winter Tyres?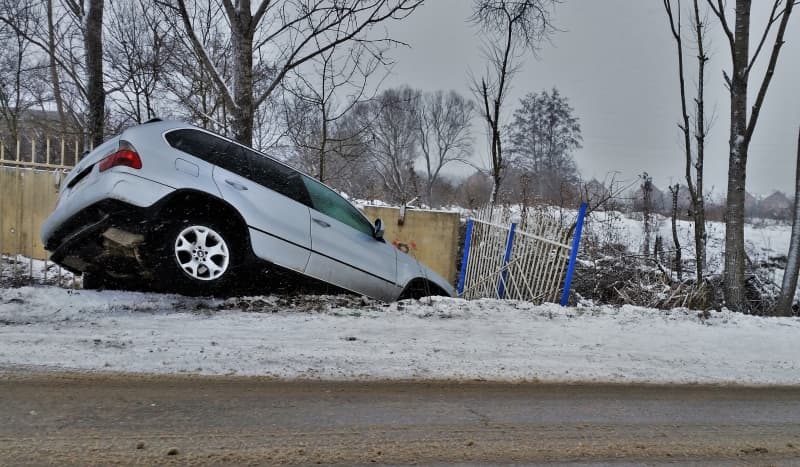 Since the weather in the United Kingdom has been getting colder and colder each year, a lot of people are asking whether they should purchase winter tyres for their car - more grip, better performance and safer all round?
As we all know from the last couple of years, the roads have been getting worse because of the terrible weather conditions so we think that everyone should have a pair of winter tyres or even something to modify your current tyres so that you can get enough grip on the road next time that you're driving in snowy or icy conditions.
With that in mind, if you don't know much about winter tyres here are some frequently asked questions that should help you out
Can I Use Winter Tyres Throughout The Year?
The simple answer to this is; yes you can, although it's really not recommended. Of course you could use winter tyres for the whole year but it'll cost you a lot of money since the rubber in these tyres will wear away a lot easier than normal tyres that people use normally. It could be an expensive lesson to learn if you're not bothered to change them after the winter! As well as this, since they aren't made for normal road conditions your car will probably make more noise turning corners and so on since the rubber will burn off so easily.
OK To Use 2 Winter Tyres?
Sadly, if you only have two winter tyres you'd be better off waiting until you have four of them before you go on the road. There are a couple of reasons for this.
The main reason why it's not a good idea to drive with only two winter tyres is that you'll find it a lot more difficult to control the car since the front and back wheels are completely different. Since the traction will be different on both sets of tyres, you could be putting yourself and others under more dangerous conditions driving with only two winter tyres rather than driving with normal tyres.
What's So Great About Winter Tyres?
A lot of people ask this question since they are usually more expensive than other tyres. Most people want to know why there should spend more money on wheels when they've already got perfect wheels for their car, but winter tyres have many benefits compared to most other tyres.
One of the benefits of using winter tyres is that you can travel wherever you want even when the roads are in a bad condition because of snow and so on. As you know, if you don't have a good grip on the road you increase your chances of sliding around and losing control of your vehicle, but since winter tyres are made with special material and treaded in a certain way that they are better in wet conditions, you'll significantly reduce your chances of having an accident even if you're driving when the roads are very icy.
In Summary
They are just some of the frequently asked questions about winter tyres; hopefully the answers that we gave will help some people understand how important it is to invest in winter tyres next time the weather gets bad. However, you might want to purchase them before the weather gets bad since they could be sold out when loads of people try to buy them at the same time!