Design A Kitchen Layout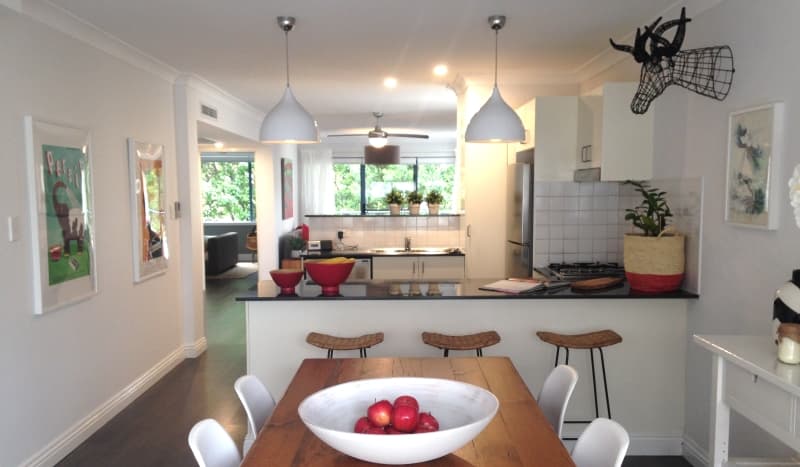 It is so important to get the design of your kitchen right as it will allow you to maximise space and work efficiently in it.
If you are thinking about changing the layout of your kitchen, you will need a few design kitchen layout tips to help you get started. Planning kitchen layouts can be a very fun process, but in order to get the very best results you will need to take sufficient time to think about your options.
The very best design kitchen layouts will take into consideration the current function of the kitchen i.e.. how often it is used and the arrangement of any work areas, cabinets, appliances and any other objects. You may decide that you want to undertake a complete kitchen remodel; whereby you start from the beginning, or you may simply want to implement a new kitchen design, so think carefully before you proceed.
Galley Kitchens
Generally speaking, there are a number of common kitchen design layouts; galley kitchens (also known as corridor kitchens) where the appliances, cabinets and worktops run along two walls that are facing each other, a one wall kitchen where all of the appliances and cabinets run along one wall.
Island Kitchen
An island kitchen which includes an island worktop, a peninsula kitchen whereby a cabinet wall is open to another space, an L shaped kitchen in which the wall cabinets and appliances form an "L" shape and a U-shaped kitchen where the wall cabinets and appliances form a "U" shape. You will need to think carefully about the kind of kitchen design layout that you would prefer and whether or not it will fit in your space.
Floor Plans
If you are not sure as whether or not a kitchen design layout will work in your kitchen space, it's always best to draw up floor plans. Measure your space carefully and take into consideration any items that need to fit in i.e.. your refrigerator, washing machine, sink and oven.
You will need to make sure that all of these items will fit in around a new worktop space and that you will still have sufficient room to move around your kitchen without bumping into things. This can take a while to sort out, so don't rush the process and if necessary enlist the help of an architect or kitchen fitter to help you draw up your plans.
Counter Space
Counter space is usually the most important aspect of any kitchen design layout; so think about the amount of space that you will need i.e.. if you live alone, you may not need a huge amount of preparation space, however, if you live in a multi-occupant household, you may want a larger counter top space.
Also think about any other items that you would like to include in your new kitchen design layout, many people now have TV's, radios and other electrical goods in their kitchens; so adequate electrical sockets will be needed for all of your appliances. Don't attempt to move or add new electrical sockets unless you have experience of doing it, always get in a professional for the job. With a little careful planning, you will end up with the kitchen of your dreams!