5 Films That Will Inspire Your Next Holiday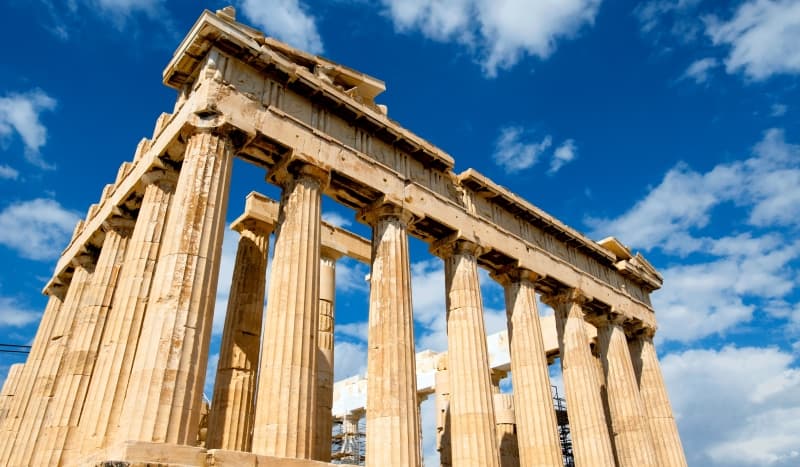 Finding the right holiday destination can be tough, but more of us than ever are turning to our favourite movies for inspiration. It's an easy way to get a sneak preview of the place without having to trawl hundreds of different sites.
We've put together five famous movies and researched into their filming locations to give you some inspiration for your next summer getaway.
Mamma Mia
Fans of the ABBA-inspired Mamma Mia musical will already be familiar with the Greek island of Skopelos, and jetting off on a trip to enjoy its many sights is something thousands of tourists have already done. With just 5,000 residents, the island has retained its stunning, authentic culture and charming white-washed design, but welcomes tourists from around the world. If you're looking to sing your heart out to The Winner Takes it All and sing until the early hours of the morning on golden sandy beaches, then Skopelos might be the ideal location for you!
A Bridge Too Far
Fans of war-inspired films are sure to have A Bridge Too Far on their most-watched list. The River Rhine served as a German border during the Second World War, when fighting resulted in the destruction of key transport links like bridges, trains and ships which travelled the Rhine. Following the war – and the movie, of course – the River Rhine is now a key tourist destination. Managing to bring its people together, the region now welcomes tourists on Rhine River cruises to drive its economy and show sight-seers everything they have to offer.
Beauty And The Beast
If you're familiar with the Disney movies, then you are sure to remember the picture-perfect village of Eguisheim in France. The village inspired the animated movie and is surrounded by vineyards, hills and nature that encompasses everything Disney is about. With a live-action remake coming in 2017, there's never been a better time to immerse yourself in the culture of Beauty.
When Harry Met Sally
New York has long been the setting of choice for blockbuster movies, and When Harry Met Sally is a great example. Featuring Central Park and the Metropolitan Museum of Art, this romantic comedy is a walking, talking advert for a New York City adventure, with Katz's Delicatessen itself becoming a tourist spot visited by some of the film's most dedicated fans.
Bridget Jones's Diary
London is used as a backdrop for some of the UK's biggest movies, and Bridget Jones's Diary is no exception. Tower Bridge features in all three of the Bridget films, including the most recent Bridget Jones's Baby – in a hilarious scene involving Patrick Dempsey, Colin Firth and a very pregnant Bridget! Whether you're a fan of the franchise or you're just looking for a unique getaway, London is a firm favourite thanks to its excellent nightlife, stunning architecture and West End musicals.
Taking holiday inspirations from your favourite movies may not be the most conventional means of travel, but there's nothing quite as exciting as spotting the location of your favourite rom-com scene!