What About A Villa Holiday?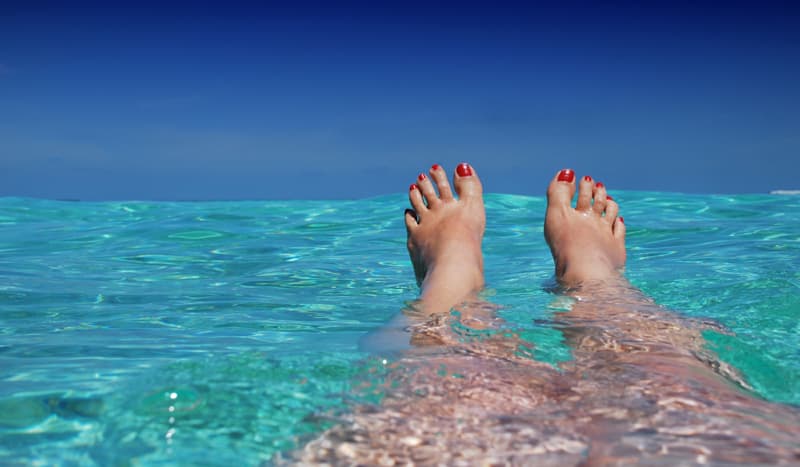 Choosing a villa can be a great idea for your holiday. Often they provide great places to chill out, can be rural or close to towns as you wish and provide you with of course your own pool. Anything else you need to know?
Whether you choose Summer or Winter Sun, the private villa holiday needs to be on your list of potential ways to get that break you need. Don't let your excitement wane, you know what you're going to get and there's so much choice available to you. The sun leaves just as quickly as it arrives, so whether it's for the next few months or for next year, a villa break should be on your list.
Saving You Money - Airlines
Is this really saving you money? Well strictly speaking no, as having to fly to your holiday villa means you need to spend money! But lets look at how you can save money on your flight by choosing the right flight. You may automatically assume it needs to be a budget airline, but don't discount the larger carriers like BA or Iberia.
For example there are a number of airlines offering cheap flights to Greece, Spain or Cyprus from UK airports and you can look forward to securing the least expensive return services - which can amount to just a few pounds - by booking early. What's more, families who book flights early can then choose from the widest selection of holiday accommodation whether that's a villa or an apartment.
So wherever you want to go in Europe, you'll be spoilt for choice.
Southern Europe
Southern Europe is the first choice for the majority of families and couples considering a villa holiday, and the Mediterranean coast in particular has an array of options to choose from. Perhaps Cyprus villas take your fancy? The island destination, located south of Turkey, boasts a range of stunning beaches, and by booking your villa early you'll be able to travel to the eastern Mediterranean more cheaply.
Greece
Paphos is especially popular among holiday makers thanks to its status as the mythical birthplace of Aphrodite, the Greek goddess of love and beauty. The coastal city, which is located in the south-west of the island, is divided into two parts; Old Paphos and New Paphos, of which only the latter is inhabited. The former, which used to be the capital in the Greco-Roman eras, grew to become the world's most important place for worshipping Aphrodite.
For this reason, it is especially popular with couples in search of a romantic setting - and the villas the city and its surroundings contain are among the most beautiful in the Mediterranean.
Just 6km north of Paphos is Coral Bay, a much-loved resort located in the Peyia municipality. While the bay itself is a 600m crescent of soft white sand, to the east and west the beach is surrounded by rocky outcrops, coves and sea caves. Coral Bay's villas are therefore ideal for those who want a week or two relaxing on the beach and for groups who are a bit more adventurous.
Whatever they wish to do, Coral Bay is an excellent destination for those seeking a genuine Cypriot experience and by booking your villa early, you'll be able to choose your preferred accommodation before everyone else.
Further around the coast is the small fishing village of Latchi. A stunning destination in its own right, Latchi is located on the edge of the Akamas National Park, a great place for walkers and nature enthusiasts. Also nearby are some fantastic white sandy beaches, all of which are perfect for swimming. If it's traditional Cypriot cuisine you're after, you'll be pleased to learn that Latchi is something of a culinary hotspot and home to some of the island's best fish tavernas.
Holiday makers wishing to stay in a villa close to more of the action may wish to consider Polis, another destination famed for its mythological history. The town is known as the place where Aphrodite met her beloved Adonis and is a popular resort among those looking to try their hand at water sports, golf and scuba diving. Just half an hour's drive from Paphos, Polis is also handily located just 45 minutes from Paphos International Airport.
Cyprus
If you think Cyprus may be the destination for you but have made other holiday plans for 2010, don't fret. Book next year's break early and look forward to visiting this most beautiful of Mediterranean destinations in summer 2011. Not only will you have access to the cheapest selection of flights and the greatest availability of villas, you'll be able to spread the cost of your holiday over a 12-month period, making it more affordable for you and your family.
Some research has gone so far to suggest that booking a holiday in advance is good for your health because it gives you something to focus on past the dreary, miserable weather of autumn and winter - so what are you waiting for?
Spain - Mallorca
If you're an experienced Cyprus holiday maker and are keen to discover another Mediterranean destination, why not consider Mallorca? Puerto Pollensa villas are among the island's most beautiful, and Mallorca's northernmost town is home to a number of attractive restaurants, bars and shops and is split into a number of different areas.
Home to some of Mallorca's most picturesque beaches, the resort is famed for its laid back, friendly atmosphere and its impressive setting in front of the imposing and majestic Tramuntana mountain range. Puerto Pollensa's locals stick to the tradition of an evening paseo or stroll, and before or after dinner families, couples and groups of friends can be seen wandering up and down the marina taking in the last of the day's sunshine. Such is the size and beauty of the marina that it can take between 20 and 50 minutes to explore, and locals and holiday makers alike often complement their walk with a refreshment stop at one of the nearby cafes or restaurants.
Between Puerto Pollensa and Pollensa is the resort of Cala San Vicente, a coastal town home to a number of quaint apartments and villas. One of Mallorca's smallest resorts, Cala San Vicente has three beaches - Cala Molins, Cala Clara and Cala Barques - all of which offer pristine sand and superb conditions for bathing.
A short drive from Puerto Pollensa is Campanet, a traditional Mallorcan town that offers visitors a taste of rural Spain. Located a little way from the coast, Campanet is set among the mountains and offers views of the surrounding countryside - great for those who like exploring and the cooler, fresher mountain air.
In Summary
With the Mediterranean home to such a wealth of luxury villa holiday destinations, you won't find it difficult finding a resort to choose from - the only tricky bit is selecting which part of this fantastic sea you want to discover.