The Most Expensive Racehorses Of All Time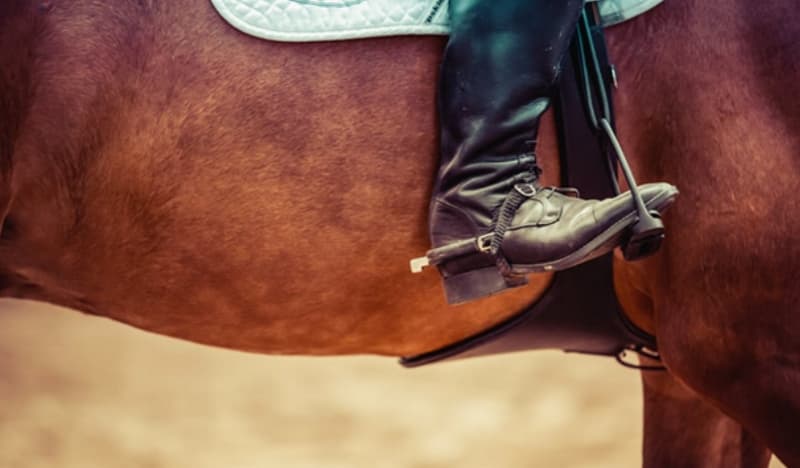 Frequently referred to as the king of sports, horse racing attracts interest from all walks of life. But do you know your Jalil from your Seattle Dancer in the value stakes? Read our quick rundown now and see how much these thoroughbreds are really worth.
No matter where you live or what your circumstances are, chances are you have placed a bet on a race using tipsters and experience huge excitement when the horse you were backing comes through.
With the Horse racing season well underway, and the prestigious Cheltenham Festival coming up, there is no better time to look through the most expensive horses of all time. Make sure you're sitting down as some of these Horses will make you wince at their staggering cost.
Jalil
In 2005, Jalil was worth a cool $9.7million. A thoroughbred of the sire Storm Cat and dam Tranquillity, it was foaled in 2004 and a year later went for almost $10million dollars.
His racing debut came in 2006 and the dark-bay coloured horse finished just sixth, however, that was somewhat of a faltering start and he was able to recover in his next few races.
In 2008 Jalil secured a huge victory by winning the Maktoum Challenge Stakes, He retired the same year having earned a total of $327,324 in prize money.
Green Monkey
In 2006, the Green Monkey was sold for a huge $16million to Susan Magnier, Derrick Smith and Michael Tabor.
A thoroughbred out of the sire Forestry and the dam Magical Masquerade, Green Monkey was sold aged two and at the time, was the most expensive racehorse ever sold of auction.
Though ultimately, the Horse failed to perform on the racecourse and competed in just three races with one third place finish his best achievement.
This of course resulted in little prize money and after retiring in 2008 having failed to break its maiden, he became available for stud duty for a mere fee of $5,000.
Seattle Dancer
Seattle Dancer hailed from the sire Nijinsky and the dam My Charmer. Nijinksy was the winner of the 1971 British Triple Crown in 1971 and its sire was the famously influential Northern Dancer whilst My Charmer was the dam of Seattle Slew, the U.S.. Triple Crown winner of 1977.
Therefore, it's no surprise that Seattle Dancer was tipped for great things and sold for $13.1 million to Niarchos, J. Magnier, Sangster, O'Brien and Schwartz.
The price tag rose amid intense competition from notable breeders Allen Paulson and the Emir of Dubai. Seattle Dancer didn't exactly boast an amazing record on the track but he did chalk major victories in the Gallinule Stakes and the Derrins Town Stud Derby Trial in 1987. A year later, he entered stud duty and sired a total of 37 stakes race winners.
Northern Dancer
The famous Northern Dancer struck again in 1983 and sired Shareef Dancer who was out of the dam Sweet Alliance. Trained by Michael Stoute and owned by the Emir of Dubai, Shareef Dancer was raced just five times, winning three and finishing second once.
It secured victory in the 1983 Irish Derby Stakes and the King Edward VII Stakes which triggered its $40million sale. In total, the horse accumulated around $250,000 and upon its retirement from the track, it became available for study duty and was very successful in doing so having sired Dubai Millennium.
The initial stud fees were reported to be around the $150,000 mark whilst his last study fee in 1999 was said be as little as $3,500.
Fusaichi Pegasus
Fusaichi Pegasus is the most expensive racehorse if all time with a price tag of $64million. The horse is a stallion out of Mr. Prospector and Angel Fever. It won six of the nine races it was entered in to and scooped around $2million in prize money with major victories in the Wood Memorial Stakes and Kentucky Derby of 2000.
It 2000, it was sold to Coolmore Stud and was made available for stud duty in both Kentucky and Australia. The stud fees were reported to be around the $150,000 mark.