Most Popular Leisure Activities for Young Adults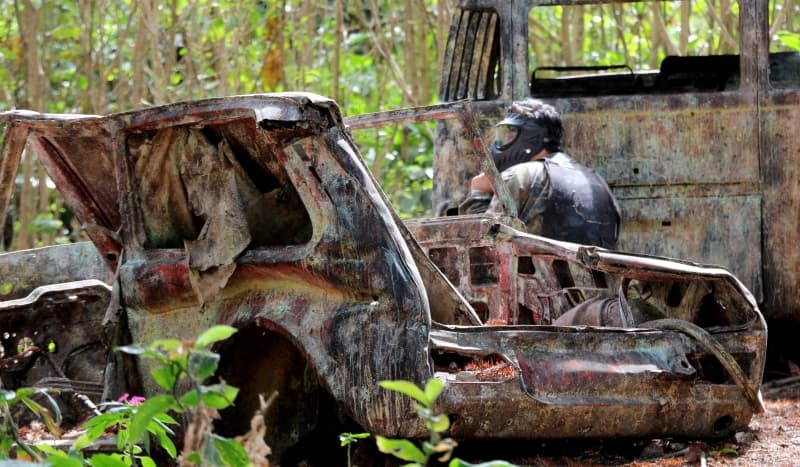 Getting involved in leisure activities is a great way to give up the space and time to be ourselves. Leisure activities are not just for fun either! They help us to refresh out minds and bodies doing something we enjoy whilst staying healthy and active.
From potential paintballing injuries to the thrill of skiing down an artificial ski slope, here are the most popular leisure activities for young adults today:
Paintballing
Paintballing is learning curve. It's definitely not something you'll master on the first game. To place competitively, the sport requires skill, precision and knowledge. There are a number of reasons why paintballing is popular amongst young adults, including fact that it can be enjoyed by people from all types of backgrounds, Not only can you play with friends and get a chance to remove yourself from everyday life, it's a great source of adventure and adrenaline. Nothing compares to running through the woods and shielding yourself behind bunkers to shoot paint balls at your opponents.
Fishing
Whilst some turn their noses up at the inescapable smell, others get excited reeling in a catch. Fishing is a great source of stress relief and social bonding. Anglers enjoy spending time outdoors because of the freedom it provides. Not only is it an escape from everyday life, you can disconnect from the online world too. Nothing promotes the sense of being alive quite like spending a day outside surrounded by nature. It's a great way to make you feel better and encourage a healthier lifestyle and can even add years to your life!
Golf
Golf is yet another popular leisure activity among young adults. Despite being busy, young adults often set time aside to enjoy a round of golf. Golf is great exercise and social hit in one. Whether you play against friends or drag your partner around the course, it's a great way to be social whilst enjoying the outdoors. You can play no matter what, regardless of your knowledge or experience surrounding the sport.
Go Karting
If you're looking for ways to have fun and make you day a little bit better, Go Karting could be the ideal activity for you! We all need diversions from the stresses of everyday life and participating in go kart racing allows us to do exactly that. You can experience the thrill of the track and relieve frustrations at the same time. From the sound of the engine to your hair in the wind, you'll gain a sense of power and control to give you a well-deserved break from your work. Not only is go kart racing one of the purest forms of motor sport, it doesn't take long to escape – and you could even do it in your lunch break!
Indoor Skiing
Aside from being a fun-family day out, indoor skiing continues to be a popular leisure activity amongst young adults. There are multiple dry ski slopes and indoor snow centres in the UK, including the likes of the Ski & Snowboard Centre in Gloucester and 180m outdoor dry slope in Suffolk. Snozone is just one of two indoor snow centres to have real snow slopes and freestyle terrain. Whilst you won't experience the beautiful surroundings in The Alps or other actual ski resorts, you can learn to ski in a day for as little as £99.99, without having to pay for transport.