Booking A Skiing Holiday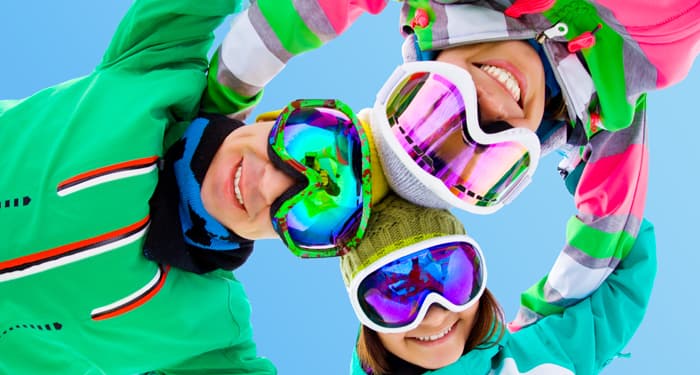 There are lots of things to think about when booking a ski holiday from resort, accommodation, transfers and cost.
Are you thinking about taking a skiing holiday soon? If so, you will need a few helpful tips in order to book the best possible skiing holiday experience for you and/or your family. The most important aspect to consider when you are booking your skiing holiday is the location that you want to visit. Do you have a preferred destination in mind, or are you open to suggestions? It could be that you have taken a skiing holiday in previous years and have loved the resort so much that you want to go back there again. Alternatively, you may be taking your first skiing holiday; therefore you are open to suggestions.
Choose Location Carefully
Consider potential skiing locations carefully before you book your skiing holiday accommodation and buy your travel tickets. Experienced travel agents will be able to offer you advice about a large number of skiing locations, so take onboard any suggestions that they may have. Alternatively, if you have family or friends who have been on skiing holidays, ask them for recommendations. The kind of skiing destination that you choose will ultimately depend upon your own personal requirements, for example; experienced skiers may want to choose a location with more challenging ski-slopes, whereas a novice may require a resort with on-site personal skiing instructors and starter slopes.
Different Accommodation Choices
Also think about the kind of accommodation that you would like to stay in during your skiing holiday. For example, do you want all-inclusive five star skiing holiday accommodation or are you looking for a self-catering apartment so that you can cook your own meals? Compare the prices for all hotel, apartment and chalet options in your chosen destination to find the perfect combination for you. Research is the key here; you may need to look at a number of options before you find the most appropriate and cost-effective skiing holiday.
Other Considerations
You should also take into consideration any other aspects that apply when you are booking a skiing holiday. For example; if you don't want a lengthy commute from the airport to your resort, make sure that you book somewhere within a short distance. Also take into consideration any fees that you may be expected to pay at the resort; although use of the slopes is often included in a package deal, if you choose a self-catering apartment or chalet, you may be expected to pay 'usage' fees – and these can soon build up, so try to set a budget and stick to it.