Travel Insurance For Ski Holidays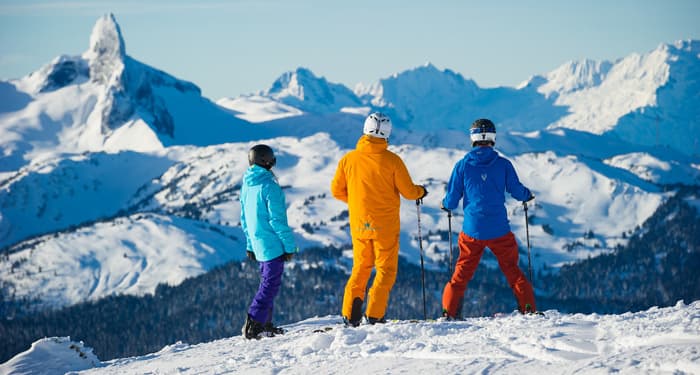 Travel insurance is really important if you are going skiing. If you have an accident on the slopes the costs could be huge.
If you are in the process of booking a skiing holiday, you will need to purchase adequate ski travel insurance. Skiing resort getaways have become an increasingly popular kind of holiday in recent years. Scores of people are opting to hit the slopes for skiing holidays - and they certainly can be a lot of fun! However, accidents are an unfortunate and yet frequent occurrence on this kind of holiday, and that's why ski travel insurance is so vitally important.
Hazardous
As much as we try to take care of ourselves while we are away, winter sport holidays can present a number of potentially hazardous situations, but with ski travel insurance you will obtain peace of mind that you are covered financially should you injure yourself on the slopes. After all, what may seem like a minor fall at the time could leave you with serious health issues – and if you need to seek medical treatment for your injuries, you will need to have adequate financial cover.
Cost Of Injury
Here's a worrying example; did you know that you could be required to pay tens of thousands of pounds for the treatment of a broken leg or arm in many countries? Unlike in the UK, you will not be covered by the NHS, any treatment that you require, you will generally need to pay for yourself, and most people simply will not have the spare cash available to pay for any such unforeseen medical costs. However, if you get ski travel insurance, you will have a financial 'back-up' plan should the worst thing happen.
Ski Insurance
You may worry that ski travel insurance will be too expensive to buy, so you decide to go on your skiing holiday without it. This is a very bad idea, especially when you are embarking on potentially hazardous activities on your holiday (i.e.. skiing!). Many great ski travel insurance plans are now available, and by purchasing a policy, you will be safe in the knowledge that have adequate cover. It really is not worth risking embarking on your skiing holiday without first securing sufficient ski travel insurance.
Take a little time to research the ski travel insurance policies that are available to you. For just a small amount of money you could cover yourself against a wide range of scenarios – and should you need to make a claim, you will be very glad indeed that you took the time to buy a ski travel insurance policy!