Budget Ski Holidays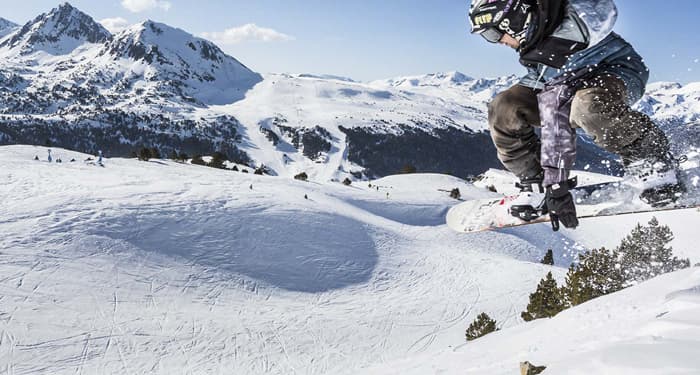 Skiing can work out an expensive activity but believe it or not you can do it on a budget.
Perhaps you are considering taking a skiing holiday this year, but you're worried that you may not be able to afford one due to budget restraints. If so, you're most certainly not alone, the financial climate is still proving to be difficult for many people and we simply can't afford to spend large amounts of money on skiing holidays with the cost of living continually on the rise. However, it is most certainly possible to find budget skiing holidays to suit virtually any budget as long as you are prepared to shop around.
Can You Ski On A Budget?
Budget ski holidays can be the perfect option for anyone who loves skiing but they need a holiday that is cost-effective. There's no doubt that some ski holidays can be expensive, but this very much depends on the location that you choose, the kind of resort that you stay at and the accommodation that you choose. For example; when you are looking for budget ski holidays, think about the destination very carefully. You should think about the amount of travelling that will be required to reach each location (air fares can soon build up) and you should also consider the current exchange rates in each country.
Europe
You may find that it is more cost-effective to book a budget ski holiday that is a little closer to home i.e.. in Europe, there are many brilliant ski resorts in France for example, however, the exchange rates do tend to be somewhat up and down in this country. Alternatively, you may be able to find very cheap air fares to destinations that are further afield i.e.. in the USA, so keep a keen eye on any airline deals that may arise during certain times of the year.
All Inclusive
Also think about opting for a budget ski holiday package i.e.. an all inclusive deal that includes the hotel/chalet, flights and any added options such as daily meals and entertainment options. Often, a budget ski holiday package can be a great way to get a very cost-effective holiday on a strict budget. However, you will also need to look into booking your resort accommodation and flights separately to find out which option best suits you financially. It may mean that you need to shop around a little, but it's worth it in order to get the very best budget ski holiday deal.
Chalets
Many people will opt for self-catering chalets when they are booking their budget ski holiday. By staying in a self-catering chalet, you can cut down on your holiday costs substantially. For example; rather than eating out at expensive restaurants or cafes every day, you can buy your own food and cook meals yourself. This certainly can be a brilliant option, however, whatever kind of accommodation you choose, you will need to look at your options carefully before booking. Take a look on the internet at travel websites and also visit your local travel agency to find the very best budget ski holiday deals. Booking a budget ski holiday is a very easy process with a little forward planning.