Ski Holidays In France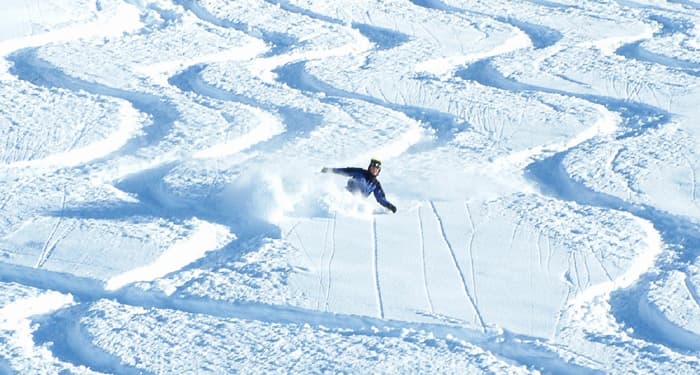 France remains the most popular destination for British skiers, but what are the best resorts?
If you are a fan of skiing or any other winter sports such as snowboarding, you may have thought about ski holidays in France. Ski holidays in France can be arranged via a number of online and physical travel agent shops, but to get the very best deal you must take sufficient time to shop around and compare a number of ski holidays France deals. By researching your options i.e.. choosing your accommodation type and your departure date, you will be able to find the perfect Ski holidays in France for you.
Last Minute Deals
You can potentially save yourself a lot of money on Ski holidays in France by taking advantage of the large number of last-minute French ski deals that are available both online and at your local travel agents. By booking a last-minute deal, you could save literally hundreds of pounds on your ski holiday. However, you don't have to book at the last minute to get a really good Ski holiday in France. By booking in advance, you will find a massive selection of ski holidays that offer the perfect break for groups, families and singles.
Destination
So, when you are planning your ski holiday in France, which destination should you choose? Generally speaking, this will largely depend on your personal preferences and requirements and any financial constraints that you have. A few examples of great skiing resorts in France are; Alpe d'Huez, Avoriaz, Brides Les Bains, Chamonix, La Plagne, Les Deux Alpes, Meribel & Mottaret, St. Sorlin d'Arves & La Toussuire and Valloire – to name just a few! Before you book your France ski holiday, it's wise to research a few destinations first, to find out whether or not they are suitable for you and establish which one you would prefer.
Check Amenities
A lot of first time skiers will opt for the first skiing holiday resort that they see – however, this can be a big mistake. There's nothing worse than booking a destination and then finding out upon arrival that it doesn't offer all of the amenities that you need. Here's an example; if you are a first time or inexperienced skier, you will need a selection of smaller slopes to practice on (i.e.. 'starter' slopes) and ideally an on-site ski instructor to help you get started. On the other hand, if you are a seasoned skier, you will probably require more challenging slopes, so take into consideration your needs as an individual and family (especially if you plan on taking children with you on your skiing trip to France).
Also compare the kinds of accommodation that are available at skiing resorts carefully to find the best possible fit for you and your needs. You may opt for a larger hotel, with all of the amenities and services that you will need during your holiday on-site or you may prefer to book a self-catering chalet and cook your own meals. Whichever option you choose, with a little planning and research you are bound to find a brilliant Ski holiday in France.