Travel Insurance For A No Snow Ski Holiday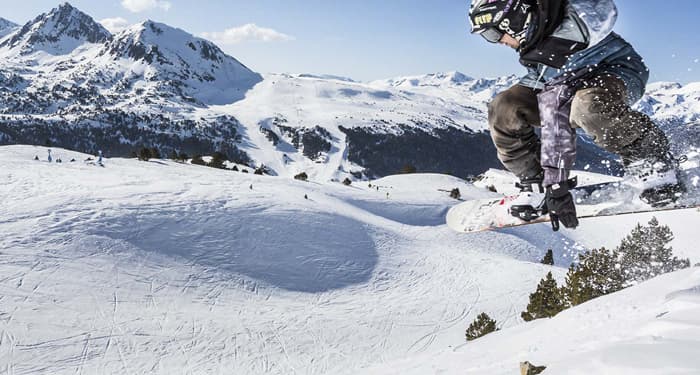 If you've booked that ski holiday and turned up to find a distinct lack of snow, then have you got any idea of your options? Most of it will depend on the ski insurance you have, as many policies cover 'no snow', but you can do other things like get transport to a nearby resort that does have snow!
A shortage of snow can be a nightmare on a ski holiday for obvious reasons. Even if you are in a resort that has lots of snow canons that may also not be great. Snow from cannons is very different from real snow as it hardens a lot more quickly and get feel very hard and icy very quickly. This can cause more accidents.
In addition all skiers can congregate on the piste with the snow, causing overcrowding and a greater risk of accidents. So what are your options if you get to the resort and runs are shut due to little or no snow - will your multi trip ski insurance policy cover it?
Check Your Insurance Policy
Most insurance companies will pay out anything from £20 up to £500 per day for piste closures. In addition, many policies will pay out for unused lift passes, ski equipment not used and ski lessons that cannot happen.
The Small Print
You may find however that some insurance companies get out of paying for lack of snow and it's all in the small print so do check. Some companies will not pay out if your resort is less than 1600m, the assumption being that a low altitude should suggest that you may not get snow.
Also, be aware that even if the resort keeps one run open, no matter how scant the snow is or ridiculously busy that run is, an insurance company may not pay out. This has led to some accusations from skiers that the resort management do this to keep insurance companies happy. All we can say is check what your insurance company defines as 'piste closures'.
It is also interesting to note that whilst 80% of insurance companies offer cover for piste closure, the majority only pay out less than £25 per day. This will not cover a lot of costs in expensive resorts or pay for you to travel to a nearby higher resort. Only 14% offer more than £35 or more. So when buying winter travel insurance see what the additional cost is for a higher daily pay out. With the environment changing many ski seasons that extra insurance cost could well be a life saver.
There have also been cases where an insurer will not pay out as you only booked the ski insurance before you travelled not when you booked the holiday. The insurance company could argue that because it then was well known that snowfall was poor you knew that before you took out the policy. Our advice is to always take out insurance when you book the holiday.
Options When There Is Little Snow
Travel to a higher nearby resort
See if there is a resort nearby at higher altitude that has snow. You will need to pay more for the additional lift pass and travel but some ski areas will make this easy for you so it's worth checking.
Other Activities
Many ski resorts will have other activities to keep you amused from rock climbing, ice skating, spas, swimming pools. Unless the cable cars and lifts are closed due to high winds you can still take them to travel up the mountain and enjoy the fresh air and scenery. We accept it's not skiing but you are on holiday you may as well try and enjoy yourself.
Future Bookings
When booking a ski holiday do think that there may be a possibility of poor snow. What is the altitude for the resort? What are the facilities in the resort particularly if you have children? A playpark, swimming pool, ice skating rink may be essential if you are travelling with children.
Winter Ski Insurance
The message here is to always take out winter travel insurance if you are skiing or boarding. Never assume that your travel insurance will cover you, many don't. If you are unlucky to get injured whilst skiing or boarding the healthcare costs can be high, just getting you off the mountain can cost thousands. So always ensure that you have adequate cover and check the detail for piste closures.