Hotel In A Ski Resort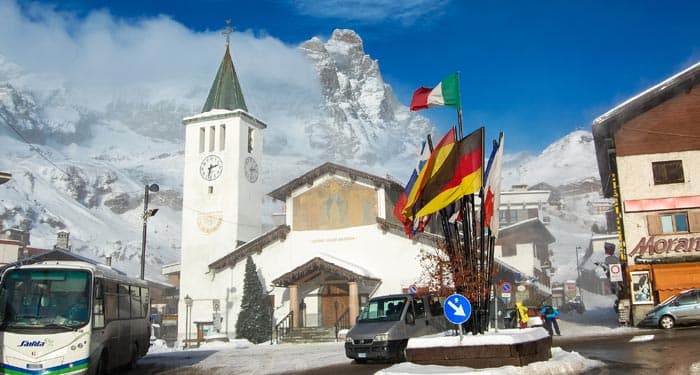 A hotel can be a good choice for a ski holiday, if you are working hard all day on the slopes then a hotel can provide you with all the luxury you need.
If you are thinking about taking a skiing holiday in the next year or so, you will need to think carefully about the kind of ski resort hotel that you would like to stay at. A lot of people make the mistake of booking accommodation at a ski resort hotel without fully considering their options and then upon arrival at their ski resort hotel, they discover that it does not offer the amenities or services that they need in order for them to fully enjoy their skiing holiday. Skiing holidays can be fairly expensive, so it's important not to rush the booking of your hotel in order to get the best possible experience from your holiday.
What To Consider
So, if you are looking at ski resort hotels, what kind of things do you need to take into consideration? Perhaps the first thing to do is to set a hotel accommodation budget and stick to it if you possibly can. Remember that you will need to take cash with you for entertainment and meals (especially if you choose a self-catering hotel), so combine all of your expenses to find out the hotel budget you have left. Next you will need to consider the kind of ski resort hotel that you want i.e.. are you looking for a fully-inclusive hotel that offers a wide range of services or will a self-catering chalet suit your needs a little better?
Services Required
Also think about the services that you will need as an essential requirement. For example; if you are taking children with you on your skiing holiday, you will need to ensure that the ski resort hotel is family-friendly and that it offers a number of different room sizes (ideally with interconnecting doors if you are travelling as a family). You should also think about other hotel amenities i.e.. are you looking for entertainment on an evening, babysitting services or additional features such as Wi-Fi broadband connection or a TV in your room?
Location
Next, think about the location of the ski resort hotel that you need – the last thing that you want to do is book a ski resort hotel and then find out that it is miles away from the nearest ski slope – travelling to and from the slope can be a costly and inconvenient experience. Also find out about local attractions close to the hotel i.e.. cafes, restaurants and shops. Although you may plan on primarily hitting the ski slopes for the majority of your holiday, it can be useful to have other options nearby to your location.
Research
Once you have made a list of all of the requirements that you need in a ski resort hotel, it's time to start looking for the right one. Start by searching travel websites online, in particular, it's best to choose websites that specialise in ski resort hotel accommodation, as they are more likely to be able to offer more information about the hotel and its surroundings. If you find a destination of specific hotel that you think is perfect, use comparison websites to find the best possible holiday deal – you may be surprised at how much the prices will differ from one travel company to another.
Also visit your local travel agents to find out about the ski resort hotels that they have on offer. You may find that travel agents offer deals during certain times of the year, so keep an eye out on any promotions. Don't be scared to barter with them – by doing so, you could get the exact ski resort hotel that you want at a much reduced price.