The Impact of COVID-19 on Football in the UK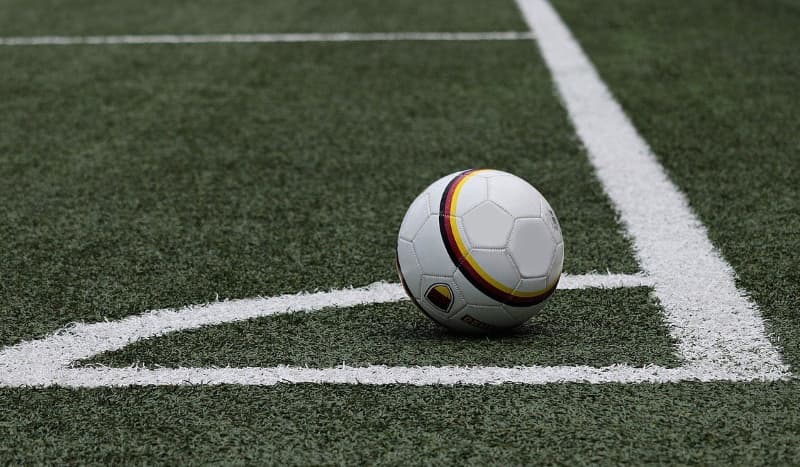 Football, the most popular sport in the UK, was hit hard by the unfolding Covid-19 crisis in mid-March. Domestic leagues were suspended across the country at a time when the playing season was reaching a climax.
Domestic Football
While some competitions were finally completed in late summer, some were abandoned altogether, with league titles, promotions and relegations decided on where the teams were sitting at the time. This was mainly confined to lower league football in England, but the top-flight leagues of Scotland, Northern Ireland and Wales were settled in this manner.
What About International Football?
International football also came to a screeching halt - given the domestic fixture pile-up that ensued in top-flight football, UEFA announced in mid-March that its flagship national team competition, EURO 2020 would be postponed by one year. The Champions League and Europa Leagues were not finished until August, played in new mini-tournament formats in neutral (and empty) stadiums.
Starting A New Season
The 2020-21 seasons kicked off firstly in Scotland and were back up and running everywhere by early October, but these matches have all been in empty stadiums. Plans were in place to allow fans to begin to return to games from October in limited numbers (at first) with the blessing of the Government, but this was abandoned in late September due to Covid cases rising exponentially.
It is expected that the current restrictions are set to continue for at least 6 months. The impact of this will be profound for all top leagues within the UK.
England
The Premier League have stated that football is currently losing around £100 million per month. The Premier League is relatively well placed to cope with a potential season behind closed doors (albeit while incurring large drops in revenue) as most of their revenue comes from TV rights.
The clubs are still taking enormous financial hits and the Premier League have recently embarked on offering some games on a Pay-Per-View basis with the aim of replacing the lost gate revenue. This has caused some consternation amongst fan groups (the cost is £14.95 per game) and it would seem the games have not been purchased in huge numbers – apparently about 39,000 per match for the first couple of rounds in October. At time of writing the experiment was set to continue through November.
Beneath the Premier League, the lower divisions of English Football are far more reliant on gate receipts and many of the clubs are simply not equipped to handle a crisis of this magnitude. Aside from the cost of paying players and administrative staff, the investment needed to handle the logistics of keeping everyone in as safe environments as possible will run into millions of pounds. Many clubs were already under huge pressure before the Covid-19 crisis, and it is clear that unless large funding is secured, clubs will start to go out of business before too long.
The Premier League, with their large TV revenues, have come under pressure to help the clubs directly beneath them in the football pyramid and it would seem there is a desire to do so, but not without root-and-branch reform of the system. Liverpool and Manchester United recently proposed a plan where the EFL (Championship, League One and League Two) would get £250 million immediately to help clubs struggling financially. The plans also proposed the Premier League would be reduced to 18 teams and the League Cup and Community Shield scrapped altogether. The scheme also gave the "Big Six" an enormous amount of control over the game and was rejected by the other Premier League clubs. Conversations are continuing in this matter and it seems only a matter of time before a Premier League funded bail-out takes place, in return for massive reforms to the way the leagues operate.
Scotland
The Scottish Premiership, much like its English counterpart, receives a substantial part of its income from TV rights, although at much lower amounts. They are also generally far more reliant on gate receipts than top English clubs. Recent figures released by Celtic show the impact of Covid-19; pre-tax profits for 2020 at the end of June were £101k, down from £11.3 million a year earlier.
The professional game in Scotland has a relatively large amount of clubs - 42 teams across 4 divisions and the loss of paying spectators is extremely damaging. League Two side Stenhousemuir are projected to lose around £100k across the season should fans not return; and while some clubs are in more peril than others, the current financial situation is unsustainable, certainly outside the top tier.
They are desperately seeking funding from the Scottish Government to avert the very real prospect of clubs beginning to disappear before Christmas.
Northern Ireland
Despite the Northern Ireland Government allowing very small numbers of spectators into games (around 400 per match, following strict social distancing guidelines) their top flight has been hammered by Covid-19, with the 12 Danske Bank Premiership clubs set to lose up to £2.1m in lost gate receipts over the course of this season. Glentoran have estimated that they have already lost around £250k in gate revenue so far.
The league is lobbying hard for Governmental financial assistance and the NI Executive are apparently currently working on a package. It is clear that it cannot come soon enough for the league. Governing body NIFL are also finalising plans to clarify policy in the event that the season once again needs to be curtailed; clearly they are planning for every eventuality.
Wales
Covid 19 has left the Welsh domestic game reeling – last season was abandoned in March and while the top flight Cymru Premier League began last month, it was behind closed doors. Clubs are heavily reliant on gate revenue and the income of the Football Association of Wales has fallen dramatically due to international games being cancelled or played behind closed doors. International football accounts for virtually all the incoming revenue for the FAW so this is badly hurting their efforts to assist the domestic game – they have had to eat into their savings to keep going as an organisation as well as help the clubs. Staff have been furloughed where possible, but with this finishing at the end of October, finances will be even more pressurised. FIFA have given the FAW a grant of just over £1.1 million - £750k for the top four levels of men's football and £375k for the highest two women's leagues but this is not going to make up for the loss of crowds. The FAW continue to lobby the Welsh Government for funding and to allow at least some fans to return.
If you enjoy a flutter on the football try Betting.com to compare odds and follow verified tipsters.