The Indian Premier League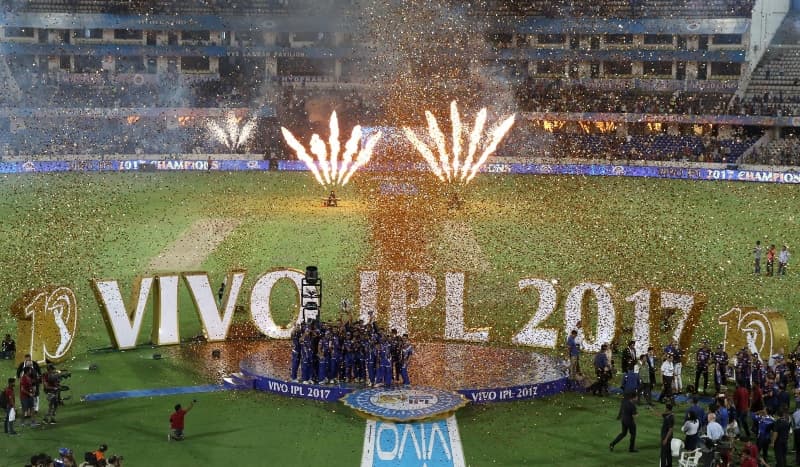 After India won the Twenty20 world cup in 2007, The Indian Premier League (IPL) was launched in 2008 as a competitor to the Indian Cricket League. It was the brainchild of Lalit Modi who was the BCCI vice president. It is run on the same lines as the English Premier league in football and the national basketball league in the states.
The First IPL
The IPL works on a franchise based system where the highest bidder wins the right to own a team, each team representing a city in India. For example when the IPl was first launched the Mumbai franchise was won by Mukesh Ambanis Reliance Industries Ltd which paid $111.9 million. The auction in total fetched a staggering $723.59 million. The first IPL had eight teams with 16 players each. The tournament lasted for 44 days and involved 59 matches.
The first match in the IPL was played between the Royal Challengers Bangalore and the Kolkata Knight Riders in Bangalore on April 18th 2008. It was an instant hit and we can safely say it changed the way cricket was played in India. There was Bollywood and huge crowds who clearly loved the Twenty20 format. It quickly got dubbed 'crickentertainment' and attracted audiences from around the world.
The first season saw the Rajasthan Royals the winners, the Chennai Super Kings have also been highly successful winning in 2010 and 2011 and frequent runners up for the title.
Vivo Indian Premier League
Vivo Electronics became the sponsor in 2016 so the league since has become known as the Vivo Indian Premier League. It is now the most attended cricket league in the world and ranks an amazing 6th in the league of all sports leagues. Its financial value was estimated to be $4.5 billion.
IPL Auction Rules
The other issue to understand is that all players in the IPL take part in an auction system. So this year 352 players were up for auction. Teams can retain up to a maximum of five players and then use a right to match card for a sixth player which gives them first right of refusal. The rest of the players head for auction.
At auction the players are split into separate groups based on their roles and a base price is set. Each team then starts bidding for that player. Players can go unsold. As you would expect teams spend a huge amount of time planning their strategies and finances in order to build their most desired team around their retained players.
IPL Salaries
There is certainly good money to be made in the IPL. The top wage earner is currently Virat Kohli who plays for the Royal Challengers Bangalore. His deal is thought to be worth $2.5m a year. Mahinder Singh Dhoni was the highest paid cricketer before Kohli but continues to earn well from the IPL and endorsements. Other major earners include AB De Villiers, Virender Sehwag and Yuvraj Singh.
All Time Statistics
Suresh Raina holds the record for the most runs, 4540 and Chris Gayle for the most sixes, a staggering 265. The highest wicket taker is Lasith Malinga who has t