Crisis-Stricken Premier League Giants?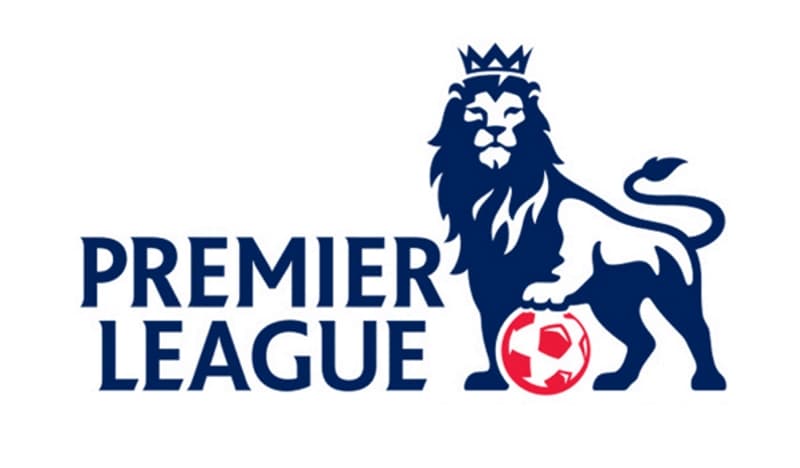 © Premier League 2015
The 2015/16 season of the Premier League has been one of the most exciting and open in the competition's history. But does this indicate some crisis amongst the Premier League giants?
A division that has been dominated by a handful of super-rich clubs in the last decade has suddenly been blown wide open following managerial changes and backroom chaos at two of British football's most famous and successful institutions.
With the season having passed the halfway point, it remains very difficult to predict the eventual winners of this season's coveted trophy, with just a handful of points separating the Premier League's top teams.
Meanwhile, at the foot of the table, some established teams are being seriously threatened with relegation. Premier League betting trends typically see the newly promoted clubs most heavily backed for the drop each season, but this time it is a different story.
The shakeup of the Premier League has been an unhappy one for two of its biggest clubs. In the remainder of the season, all eyes will be on two crisis-stricken giants as they attempt to revive their fortunes and reclaim their places amongst the division's top sides.
Manchester United
One of the teams beset with problems this season is the Premier League's most successful – and arguably most famous – clubs, Manchester United.
For the best part of two decades, with legendary manager Sir Alex Ferguson at the helm, United were imperious in the Premier League, winning the title 13 times, and turning one of English football's most famous names into a global brand with millions of fans the world over.
Supporters at Old Trafford speculated for a long time about how their team would cope without Ferguson's tactical acumen, shrewd instincts in the transfer market, and ability to get the very best out of his players. Ferguson himself had a hand in choosing his successor, David Moyes, but the former Everton boss was at the helm for less than a year before being shown the exit door, with United sitting seventh in the table.
Dutch manager Louis van Gaal replaced Moyes, bringing with him a reputation for discipline and the respect of many high-profile footballers across Europe. But Van Gaal, too, has struggled and after 51 games his win ratio was barely better than that of Moyes. He presided over the club's longest winless streak in the Premier League, going eight games without victory, and his expensively assembled side looks unlikely to be challenging for honours this season. They are a long shot at 20/1 to win the title in the Premier League betting odds at the time of writing, but with the league so wide open that could prove an attractive offer to some.
Chelsea
In an even worse predicament than United are this season's Premier League title defenders, Chelsea.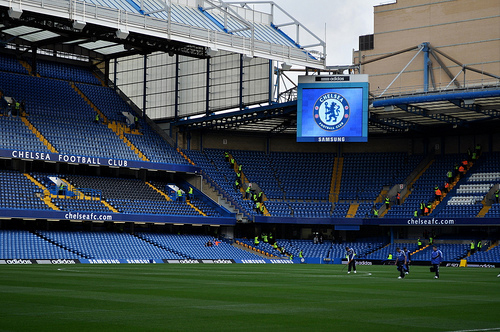 "Big screen inside Stamford Bridge" (CC BY-SA 2.0) by Jason Bagley
Following a superb title victory last season, the club was plunged into chaos. A slump in performances from some of the Premier League's most talented, highly-paid players led to the sacking of Chelsea's most successful manager of all time, Jose Mourinho.
A public fallout with club doctor Eva Carneiro seemed to undermine Mourinho's control of the Chelsea dressing room. With club legends Didier Drogba and Frank Lampard having departed, and club captain John Terry clearly past his best, Mourinho's side looked rudderless and uninspired.
Despite Chelsea fans pleading for him to be given more time, Chelsea owner Roman Abramovich wielded his axe and replaced Mourinho with former Chelsea interim boss Guus Hiddink.
The Dutchman faces one of the hardest tasks of his long and illustrious football career to turn Chelsea's fortunes around, but if he can do it he will surely be immortalised in the eyes of the Blues' fans.