Six Nations Rugby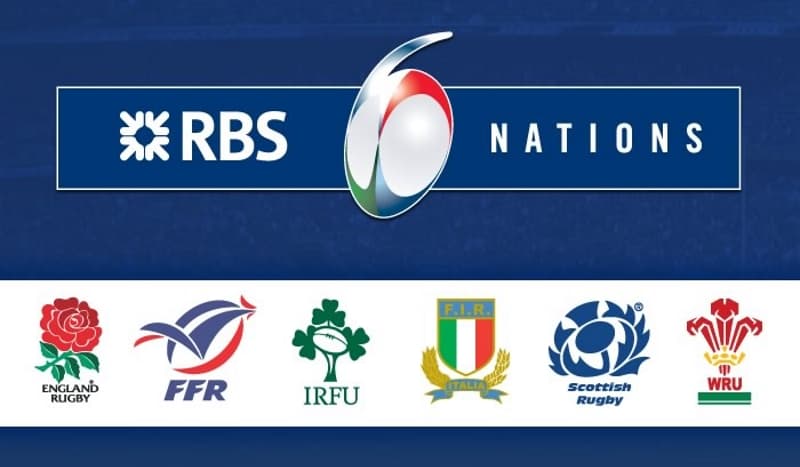 As we are about to kick-start the 6 Nation's rugby championship, what is the history of this great rugby tournament? A quick overview of what it's about and why it's important for home nations rugby.
History
The Six Nation's Championship is the oldest rugby competition in the world. It dates back to 1882 and was originally held between 4 nations of the UK-England, Scotland, Wales and Ireland. France then joined in 1910 and Italy in 2000.
The Prize
Each team plays the other five once, alternating the home advantage each year. The RBS 6 Nations Championship Trophy is presented to the country who earns the most points. The trophy itself is made from sterling silver and is said to be worth about £55,000. If a team also wins all their matches they are referred to as grand slam winners. A further prize is that of the Triple Crown, awarded to the team from the UK who beats the most teams also from the UK.
On a more sour note the team that finishes in last place is awarded the 'wooden spoon'. To date Italy has won the wooden spoon more times than any other nation.
Stadiums used are Twickenham for England, the Millennium Stadium for Wales, Murrayfield for Scotland, the Aviva Stadium in Ireland, the Stade de France for France and the Stadio Olimpico for Italy.
Rule Changes 2017
In 2017 a bonus point system was introduced and also changes were introduced to the points awarded after each game. It used to be that you got 2 points for a win, one for a draw and nothing for a loss. Now the winning team gets 4 points, with an additional point for each team that scores four tries or more. A draw earns 2 points, a loss will carry no score. The idea here was to encourage try scoring and attacking rugby.
Finally three bonus points are also awarded to the team that wins the Grand Slam to ensure they also win the 6 Nations. This is a similar system to that used in club rugby and the rugby world cup.
France Joins In
France became part of the championship in 1910 and has had an interesting history. They first of all struggled to achieve any success In fact in their first four years they won just one victory. The tournament was put on hold during the First World War and in 1931 France withdrew from the tournament following questions over the management of the game in France. France didn't re-join until 1939, but the Second World War then delayed their re-entry for a further 8 years.
When France did re-emerge they saw much success with wins in 1954, 1955 and 1959. They were champions for four years in a row from 1959 to 1962.
Who Has Won The Most Six Nations Titles?
England and France currently share the most 6 Nation's titles. England also hold the most Five Nations titles, followed closely by Wales.
Bill McLaren
To end we will leave you with some amazing quotes from Bill McLaren, the great Scottish rugby union commentator from past 6 Nation's contests. These include:
"Its high enough, its long enough, its straight enough";
"He could side step 3 men in a telephone box";
"Those props are a cunning as a bag o' weasels";
"He's like a raging bull with a bald head"; and finally
"Big Vleis Visagie, born when meat was cheap".