Enjoy The Festival Season In France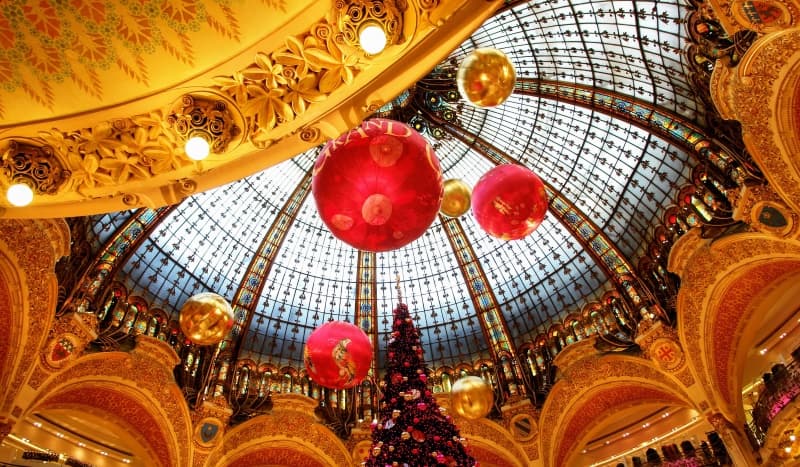 Given its status as the world's most quintessentially romantic country, it may seem almost unfair to suggest that France could possibly require any further injection of magic as a holiday destination.
This may seem especially so during the festive period, when the country becomes illuminated with the Yuletide spirit in both literal and metaphorical senses.
Nonetheless, there are still certain ways in which you can derive even greater enjoyment from your time in France during this most special time of year.
Feel Utterly Lit Up By Paris
As detailed on the official website of the Paris Convention and Visitors Bureau, the City of Lights especially lives up to its name during the winter with its dazzling array of Christmas illuminations and department store window displays.
With Christmas lights to be enjoyed this season in such iconic parts of the city as the Champs-Élysées, Place Vendôme and Boulevard Haussmann, Paris promises to be as entrancing a sight as ever from November 2018 until January 2019.
Pick Up A Few Gems At Strasbourg's Legendary Christmas Market
The Christmas market may be a German invention, but France has also made a true art out of these endearing events. This much can be seen to the present day when one visits the country's oldest Christmas market in Strasbourg, which according to Eurostar, was first held in 1570.
It's fair to say that the historic city's 'Christkindelsmärik' continues to exude no shortage of old-world charm, with its hundreds of miles' worth of glittering festive lights, a giant ice rink and even a famous 'Giant Christmas Tree' towering some 100 feet into the sky.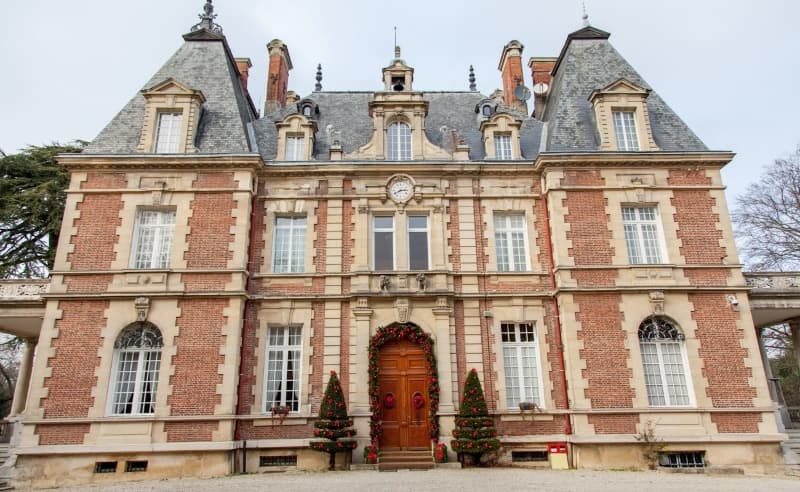 Luxuriate In Your Very Own French Chateau
The resplendent chateaux to be found in this part of the world have long been a key factor in the endurance of France's popularity as a holiday destination – and indeed, the nation's image to the outside world.
What better focal point could there therefore be for a truly fairytale French Christmas break, than a suitably fairytale venue? The 19th-century-built Château Bouffémont in France's Montmorency Forest offers the ideal enchanting setting in which to feel at home, whiling away the hours to a soundtrack of a gently crackling fire and with the sweet smell of the turkey cooking.
Wander Through Galleries & Museums
With France having long been indelibly associated with the high arts, if you consider yourself to be something of a culture vulture, it makes sense to incorporate a few gallery and museum visits into your stay.
Furthermore, there are more opportunities to make such visits during the festive period than you might expect; for example, the only days when the internationally-renowned Musée du Louvre will be closed during December in 2018 will be Tuesdays, including 25th December itself.
However, many other museums, monuments and cultural venues in France will keep their doors open even on Christmas Day, including – in the Île-de-France region alone – the likes of Dalí Paris, the Château de Breteuil and France's most visited monument, the immediately recognisable Cathédrale Notre-Dame de Paris.
Enjoy An Unmistakably French Take On A Traditional Christmas Meal
France certainly puts its own twists on the venerable institution of Christmas dining. For example, for most if not all French households, the main Christmas meal is served on Christmas Eve instead of 25th December.
A classical French festive meal begins with oysters and/or foie gras, and continues with turkey, frequently with chestnut stuffing, followed by dessert.
The Christmas pudding has never become a fixture of French culture as it has elsewhere, however, with the natives instead preferring a log of ice cream or sponge and chocolate. So, this might be one circumstance in which to 'do as the French do'!
France is simply bursting with Christmas charms and treasures – so why hesitate to make it your destination when you desire genuine excitement and stimulation from your next winter vacation?