Fashion Tips To Make Your Legs Look Longer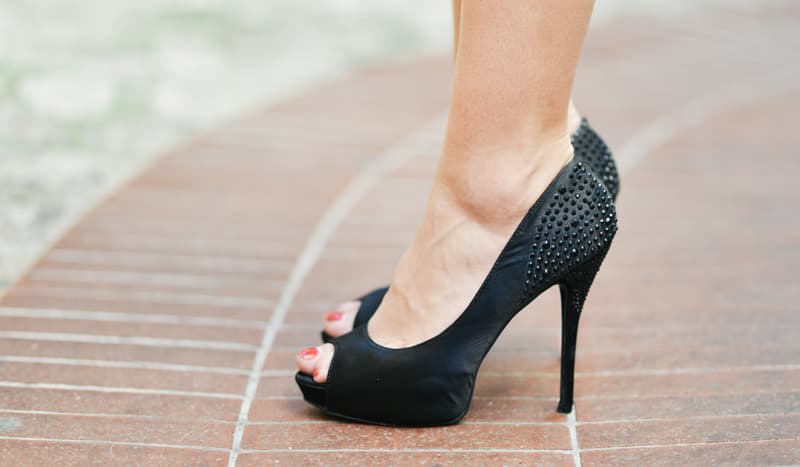 Fashion tips are great to have up your sleeve sometimes. Whether you want to look slimmer, taller or make an old outfit look new there are ways to do it. So these simple tips on how to wear your clothes may just help your legs seem longer and make you feel taller in the same breath.
Not everyone has been blessed with long legs that can don the catwalks of London and Paris. But there are several fashion techniques that help even the most petite women seem longer legged, taking tips from likes of Mila Kunis, Kim Kardashian, Sarah Jessica Parker and many others.
High Pants And Skirts
With trousers and skirts that sit above your waist, it creates an impression that your legs start much higher up – giving you the appearance that you have longer legs. This is a popular technique that tricks the eye into thinking that you are taller and is something regularly done by Victoria Beckham.
Use The Right Patterns
If you are wearing trousers, try keep these free of detail as a clean silhouette makes your legs seem longer. A pair of basic denim jeans works well here, so avoid wearing cuffs, trousers with pockets and pleats.
If you are wearing skirts, consider using vertical patterns, rather than just one colour or anything horizontal. This works effectively because vertical patterns draw the eyes up and down, again resulting in an optimal illusion that creates additional length.
Get Your Shoes To Blend In
Any excuse to go shoe shopping right? Finding the right shoes that match your skin tone create this continuation and lengthening effect. The shoes do not only have to match your skin but can also match the colour of your tights or trousers. With this approach, you should then avoid any footwear that covers your calves or ankles as this will decrease the lengthening effect and make you seem shorter.
Find Bespoke Clothing
Like everything else these days, there are now specialist clothing brands that can help you look taller. There are specific designers that specialise in this including Max Azria and Vera Wang. You can also find around 24 retailers in the UK that specialise in things like petite dresses and petite clothing specifically for women under the 5'4".