Beauty Tips To Look Ready For A Party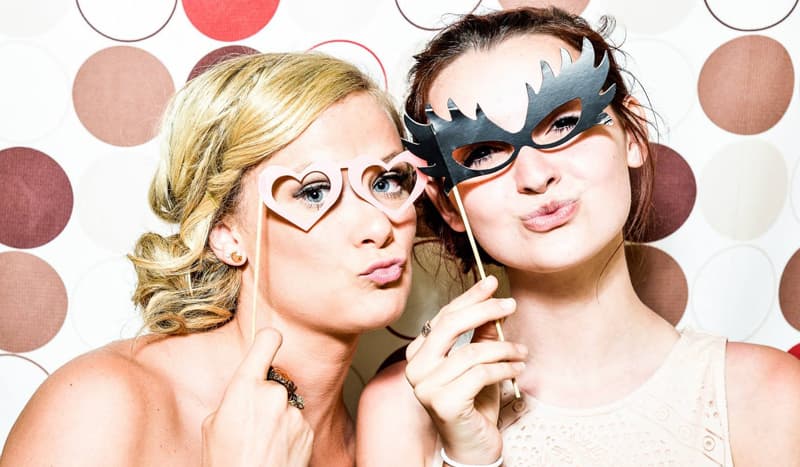 Whether it's your office Christmas party, your mates birthday or a party where there's someone you fancy going (male or female!!) you will want to look your best make-up wise. So check out some of our top tips to get you ready for that party.
As the Christmas season arrives, we find ourselves attending a number of parties and events, naturally we all want to look our very best for these occasions, and that's how Christmas party tips can help. By following a few quick and easy insiders Christmas party tips you can maximise your natural beauty and make sure that you really sparkle over the Christmas season! Here are ten of the best beauty tips to follow when you are getting ready for the Christmas party season.
Use A Quality Foundation
Don't underestimate the importance of getting your foundation/base make-up right. Many people make the mistake of rushing the application of their foundation, or they use a colour that doesn't match their skin tone. This can make your base look patchy and ruin the effect of your overall look. Apply your foundation using a sponge and use upwards strokes to get the very best end result.
Choose Make-Up To Suit Your Skin Type
Look for foundations, powders and lipsticks that suit your skin type, as well as your skin colour. For example; if you have dry skin, look for moisturising formulas or if you have oily skin, choose a matte foundation or powder to keep the shine down.
Experiment With Eye Colours
You may stick to a fairly neutral palette for the rest of the year, but at Christmas, why not try a few colourful shades? A great tip is to use an eye shadow that compliments your natural eye colour; for example; if you have blue eyes, brown shades can look great and green or grey shades suit brown/hazel eyes.
Get A Healthy Glow
Winter weather can take its toll in our skin, so if you are looking a little grey, try using a subtle fake tan. Don't go overboard; no-one wants to end up looking orange! However, you can get moisturisers for the face and body that will add a lovely shimmering glow to your skin, making you instantly look revitalised.
Maintain A Routine
Make sure that you cleanse tone and moisturise twice a day to keep your skin looking great. Find beauty products that match your skin type i.e.. if you have dry patches on your skin; use a thicker formula on these areas. Never go to bed without taking off your makeup.
Exfoliate
Dry, dead skin cells can make any face or body look dull, so take time to exfoliate at least once a week. By removing old skin cells you will improve the appearance of your skin, and if you use a body brush you can also help to improve your circulation.
Keep Hydrated
Alcohol and harsh winter weather conditions can make skin look tired and dull. To combat these elements, try to drink a few extra glasses of plain water a day. There's no need to go over the top, just a few glasses instead of fizzy pop should make a real difference.
Treat Tired Feet
Extensive partying and the wearing of high heels for long periods of time can tire out your feet and make them look terrible. Make sure that you look after your feet by giving them a long soak at least once a week, keeping your nails trimmed and applying moisturiser.
Tidy Your Nails
Bitten or untidy nails can ruin your overall look, so make sure that you get a manicure before any big events, or apply hand moisturiser on a regular basis and check that your paint isn't chipped before you leave the house.
A Healthy Diet
Although it can be tempting to resort to junk food in the colder months, try to keep up your fruit and vegetable intake. As the saying goes, whatever you put into your body shows on the outside, so keep up a good diet in order to maintain a healthy glow.