The Basics For Writing A CV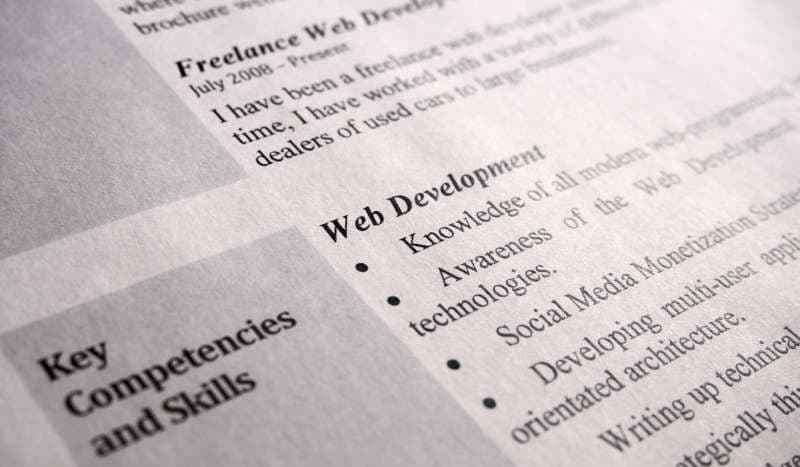 If you want to write a CV that looks good, contains the skills and work experience that will make you stand out from the other candidates and so get you on that shortlist for the job, then there's some basic rules for writing a CV that works for you.
Every candidate for a job will have different work experience, skills, jobs, interests and qualifications - that's quite a bit of information to get onto two sheets. Two sheets is the de facto length for any CV whether you are a Chief Exec of a FTSE company or a student who has just had a pub job and a bit of work experience when you were 15!
There are general do's and don'ts and these differ depending on whether you are a graduate or are applying as a skilled employee with out a degree. So what are the basics?
The Absolute CV Basics
Your CV is a two sheet snapshot of your life and achievements!
The CV is a hugely important tool that allows you to apply for a job quickly and effectively. You can leave it with prospective employers at career fairs or use it to apply speculatively to companies who are not actively recruiting.
There is no 'absolute' method of laying out and designing your CV, but there are some basic rules you should follow. You can see an example of the sort of information you need for a CV below, but you must experiment and never assume that once you have create your CV, that you can use the same one for every job - each job requires a tailored CV.
Will A CV Template Help Me?
Ok so you're a graduate and need some advice and tips on how best to present my information. But as you'll see, it's for a specific type of graduate!
This CV example is designed for graduates who have little or no work experience and who are looking for a graduate scheme. Your academic experience, key achievements, key skills and relevant work experience are emphasised. This CV template gives the reader a snap shot of each stage of your academic life.
The layout should be as follows:
Page One
Header
This would usually include your name, contact details, date of birth and nationality.
Optional Profile Summary
No more than one paragraph about yourself, making it realistic but punchy if you can.
University - Degree
** The following information should be presented in reverse chronological order. This focuses the reader's attention on the most recent and significant information.
Qualifications : Enter details of degree/postgraduate or higher national qualifications. Describe in detail the relevancy for the job in question
Key Achievements : It's a good idea to highlight any awards or accolades you've received, such as being made head of a society or winning a sporting event.
Skills : Skills gained while at university, additional to qualifications and experience. Common personal skills are of interest to all employers. Choose words that create the right image, for example 'communicating', 'organising', 'team working', 'flexible' and 'energetic'.
Work Experience : Include description of each job you had while at university, broken down into duties and responsibilities.
A Level or Equivalent
Qualifications : Enter A-level or equivalent qualifications, including subject, grade and the institution where the qualification was taken.
Key achievements : Highlight any awards you received during this time.
Skills : Again, detail personal skills gained in addition to qualifications and experience.
Work experience : Describe each job you had during this period, including duties and responsibilities.
GCSEs or Equivalent
Qualifications : Enter your GCSE results with grades.
Key achievements : Highlight any awards that you received during this time.
Skills : Talk about skills gained while at school, in addition to qualifications and experience.
Work experience : Include a description of each job, broken down into duties and responsibilities.
Page Two:
The main focus of information on the second page should be to help the reader understand more about you as a person.
It should also detail any general skills employers may be interested in. Include details of hobbies, interests, languages spoken and IT skills.
References
You may wish to include two references. Include the names, addresses and phone numbers of two referees. Making sure your referees know what jobs you are applying for - so they provide the right sort of reference if required.